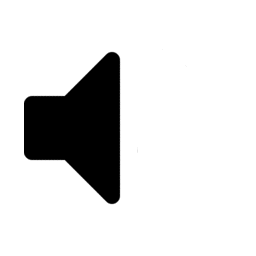 LISTEN TO THE WORLD'S MOST POPULAR SHOPPING PODCAST!
Celebrate New Year's with Traditions from Around the World
New Year's Eve and Day can be an exciting time but knowing what to do, especially if you want to include the whole family, can be tough. If you don't want to do just the same old party again this year, I recommend you celebrate New Year's with traditions from around the world. This is a fun way to spice up the celebration while keeping it kid-friendly.
For the food:
Have everyone pick a culture potluck. Fill the buffet table with traditional New Year's dishes from around the world. Every guest brings a special dish from either their culture of origin or one they find fascinating.
Some general suggestions for which there are countless recipes online are:
Hoppin' John (Blackeyed peas and greens, sometimes with pork) – the dish represents plenty and financial success in the coming year.

Pork and Cabbage (or sauerkraut) – the dish represents moving forward in the new year with fatness and plenty.

Round foods and cakes or cookies – baked goods often have coins hidden inside to bring the finder good luck in the new year. Round foods symbolized health, wholeness, and prosperity.

Lobster and fish – for health, happiness and good life in the coming year.

Lentils and rice – for abundance in the coming year.

Tower cake – marzipan rings of smaller and smaller sizes, stacked to resemble a "horn of plenty". The dish represents wealth and happiness in the coming year.
Eat seven times on New Year's Day. In Estonia, they eat seven times to represent abundance. It's a filling tradition you'll want to space out throughout the day.
Place 12 shafts of wheat on the food table. In Columbia, they place 12 shafts of wheat on the table to represent an abundance of food on the table in the coming year.
For the fun:
Literally, leap into the new year. In Denmark, everyone stands on a chair or the couch and jumps off right at midnight to bring good luck.
Run around with your suitcase. In Columbia, they run around the house as fast as they can, carrying their suitcase. This tradition is said to ensure lots of travel throughout the new year.
Put on a Mummers Play. Or even have two small groups compete to be crowned the best. Said to be traditional in Ireland and England (among other places), it's a short play with comedy and a battle between good and evil. Sometimes the plays include mock sword battles, which kids especially love.
Drop ice cream on the floor. In Switzerland, celebrations include each person dropping a scoop of ice cream on the floor to symbolize wealth, luck and peace in the new year.
Throw cake at the door. In Ireland, it's customary to throw cake at your exterior door to banish hunger and want in the new year.
Sleep with mistletoe under your pillow. An Irish tradition, unmarried girls sleep with mistletoe under their pillow in hopes they will dream of their future husband.
Fireworks, of course. A tradition in countless cultures, fireworks celebrate sending out the old year with a bang and bringing in the new year with brightness and sparkle.