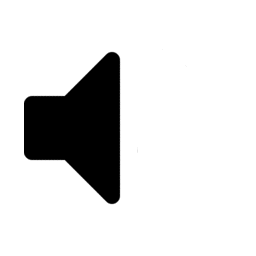 LISTEN TO THE WORLD'S MOST POPULAR SHOPPING PODCAST!
Big savings can be yours during Florida tax free weekend
Florida's tax free weekend begins at 12:01 a.m. on Friday, August 4 and ends at 11:59 p.m. on Sunday, August 6 – to help ease the financial burden of going back to school.
Limits are set on clothes and shoes ($60 per item or less) school supplies ($15 per item or less) computers ($750 or less), according to the Florida Department of Revenue.
A great time to stock up on:
jeans,

jackets,

athletic shoes,

backpacks,

purses,

lunch boxes,

notebooks,

pens,

printer ink cartridges,

desktop computers, laptops and tablets (when purchased for personal/non-commercial use). More than 40 pricey computers and tech accessories are on the list from flash drives to e-book readers.
Savings for shoppers at a 6.5% tax rate could be up to $48.75 on a computer selling for $750 or higher.
Florida's sales tax rate in Orange County is 6.5%. 7% in Seminole County.
Consumer savings tips:
Use coupons

but make sure the coupons don't force you to buy more than you actually need.

Comparison shop

several stores ahead of time online to find the best deals. Many retailers promo the tax holiday with sales ranging from 20-30% off their regular prices.

Use swagbucks or other cash back rebates

to increase savings.
For example with SB you can earn 2 SB per dollar spent at Walmart, Target, Kohls, Gap, Old Navy, JC Penney, Banana Republic, and many more retailers when shopping online.
Earn 3 SB per dollar at my favorite Under Armour and Hollister.
Shop Sears for BTS clothing and earn a whopping 10 SB per dollar! (Like getting an additional 10% off) Spend $50 at Sears.com on clothing and you have earned 500 SB — enough to get a $5 gift card at over 50 different retailers including many restaurants.
Amazon.com

is currently participating in sales tax holidays for states in which Amazon.com LLC and Amazon Digital Services LLC are required to collect tax. During a sales tax holiday, purchases of certain qualifying products will be exempt from sales tax for the specified time period only.

Some items will still be taxed

– watch what you buy (i.e. sporting goods accessories like baseball gloves, helmets, knee pads, etc. — things other than shoes). Other non-exempt items include cell phones, electronic device cases, computer bags, and more. Be sure to check or download the list at

Tax Information Publication (TIP)

so you don't get caught thinking you've snagged the tax savings when you haven't.

Get a list of school supplies from teachers or the kids' school ahead of time

so you don't waste money buying items your kids don't need.

Don't overlook retailers like Walgreens

who run great discounts on school supplies this time of year usually for pennies on the dollar. Be sure to check their ads before going out and buy enough to last the entire year as these prices don't generally get repeated later in the year.