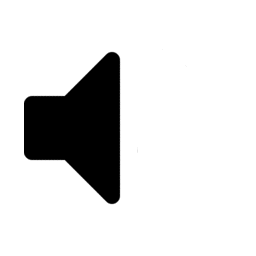 LISTEN TO THE WORLD'S MOST POPULAR SHOPPING PODCAST!
Back to School savings – How to save now AND later
 It's that time of year again! Time to stock up on school supplies for class and home. Here are some typical deals that abound from stores like Meijer, Office Depot / Office Max, Staples, and Walgreens. In fact, sales have already begun – so don't wait to shop, prices will go up later – get out there and save now…
– 3-ring Binders = 99 cents
– Backpacks and lunch boxes/bags = 50% off
– Colored pencils =$1; Crayons = 25 cents
– Composition books or Spiral notebooks = 25 cents
– Erasers (12 pack cap style) = 1 cent; Regular pink (3 pack) = 59 cents
– Glue (liquid or sticks) = 25 cents
– Paper folders = 1 cent; Poly folders = 50 cents
– Pencils (regular) = 10 cents; Pencils (mechanical) = 29 cents
– Pencil box = 50 cents; Carry-all cases = 79 cents
Dozens of other school needs, including calculators, USB drives, and even laptops will be on sale from now until mid-September. And you can save even more by using SavingsAngel.com/swagbucks to earn cash back when you shop places like Amazon, Kmart, HP, Office Max / Office Depot, Staples or Dell.
When it comes to school supply deals, I always encourage parents to "shop early, shop often". That allows you to simply cherry-pick the best deals, wherever they may be. Doing that allows you to save now – but saving later is just as important! Let's discuss 3 ways to save later, too…
1.

 Don't pay retail just to get buying over with – wait for the deal. 
While you're planning your purchases, accessing what you really need to purchase by the first day of school is key. Especially if the item isn't even on sale yet. Avoid the temptation to buy everything at once – and pay retail – just to get it over with. Instead, put off purchases as long as you can so you can wait for a deal to come along. After all, does Johnny really need that new winter coat at full retail price in September? No. But wait and it will go on sale within the next 10-12 weeks, in plenty of time to keep him warm – and keep more money in your wallet.
2. Don't buy entire wardrobes all at once.

 
That will, undoubtedly, cost you more than being patient and thoroughly, as well as frequently, combing secondhand stores and other sources for good used clothing, including online sources, over the coming weeks. I won't argue that this is time-consuming but I like to think of it this way: How long would it take you to earn the same amount you'll save? 6-8 hours? But to shop a little over a number of weeks might take you 3 hours? It's definitely worth the time investment to save up to 80% over retail. To snag savings on top of savings, get coupons by joining the email lists of secondhand retailers, checking free local coupon books, and paying attention to what categories are being offered at 50% off each day.
3. 

Begin stocking up on lunch food. 
This is where your freezer, refrigerator, and pantry can be huge money-savers for you. You'll save a bundle by beginning to stockpile the foods your family enjoys most to pack for lunch. If you pay attention to the expiration dates, you'll notice that shelf-stable foods are good for months. And even lunch staples like meats and cheeses are good for a very long time – and even longer if you correctly freeze them. And you can save even more by thinking beyond ham and cheese sandwiches, too. What about baking a large batch of chicken legs for lunch food? Watch for a great deal on chicken, freeze it, and you'll have a tasty alternative to sandwiches you can bake up this fall.
Other savings ideas you'll love for back to school:
Beyond Pencils: Shopping Resale for Back to School Clothes
'Keep calm and save on' this school year