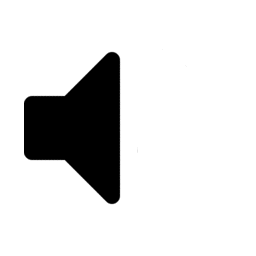 LISTEN TO THE WORLD'S MOST POPULAR SHOPPING PODCAST!
7 Secrets to Successful Thrift Store Shopping
Thrift stores can be a great source of inexpensive and one-of-a-kind items, from clothing to furniture to home decor. Unfortunately, many people have difficulty sorting through the trash to find treasures. With a few hints and tips, though, you can find success as a thrift store shopper.
1. Shop on restocking day.
Ask your local thrift stores which day of the week is the day they restock items, and go on those days. This helps to ensure you get the first pick of the items, so you can find and buy those treasures before someone else does. Different stores restock on different days, so make sure to ask all of them.
2. Shop off-season.
Most people donate items to thrift stores at the end of the season, so shopping off-season is always best. Shop for Christmas decor in the summer, and go looking for pool and beach supplies in the winter. This means you have to plan ahead for holidays and seasons, but that's a good idea anyway so that you're always prepared.
3. Go back frequently.
Some days, you just won't find anything worth buying at a thrift store, and that's okay. This is no reason to give up. Come back to your favorite thrift stores frequently, at least once a week.
4. Keep a general list of items you need.
Whenever you think of an item you need that you might find at a thrift store, write it down. Take your list with you each time you go so your shopping has a clear direction, rather than just wandering around the store.
Make sure the items on the list are more general rather than specific since you can't be sure exactly what you'll find at a thrift store. Have a general idea of the color and size of the item you need, but be flexible.
5. Focus on one section at a time.
It can take a lot of time to find the perfect item in a thrift store, so don't overwhelm yourself by trying to scour the whole store in one trip. Instead, stick to one section each time you go.
6. Give yourself a time limit.
Some days, you're just not going to find anything good. By setting a time limit on your shopping, you avoid wasting your whole day away and getting too frustrated trying to find treasures. Once the time limit is up, pay for anything you have already picked up and leave the store.
7. Look over every item for damage before you buy it.
In most thrift stores, all sales are final, so you want to make sure the item you buy is not damaged or unusable. Look for stains and tears on clothing, chips and cracks on glass or ceramic items, and scratches or dents on furniture.
If an item is in a box, ask an employee if you can open it to look at it more closely. Test electrical items before buying them. Most thrift stores have outlets you can use for this purpose. Of course, some damage to items can be easily fixed if you have the appropriate skills, so it may still be worth it to buy the item for a low price and fix it.