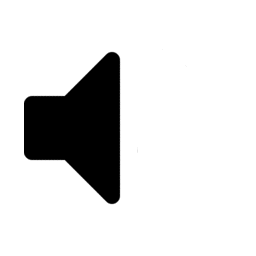 LISTEN TO THE WORLD'S MOST POPULAR SHOPPING PODCAST!
6 Ways to Save Money For a Rainy Day that Actually Work
Life throws so many curves that it's not IF you'll need money for a rainy day, it's a matter of when. But knowing we should save up money doesn't necessarily mean that we do. Experts vary on how much you should have but few recommend less than $1000. Some recommend more based on family circumstances and with the consideration that prices have increased in recent years. Either way, all agree we should have an emergency fund.
That's why I rounded up 6 ways to save money for a rainy day that actually work.
1. Set up automatic payroll disbursements into separate accounts.
Most employers offer the ability to divide your paycheck up to be sent into multiple accounts of your choice. By not having your paycheck all go into your main expenses account, you can guarantee your emergency savings are growing every pay period. You'll protect your money so you're not spending everything you make.
2. Take on freelance or seasonal work or do "odd jobs" for a specific length of time.
Different than simply getting a "second job", this is a temporary situation. Your goal is not to work a second job indefinitely. You're looking for things you can do expressly for extra cash to fund your emergency savings (money for a rainy day). You might take on seasonal work, do freelance consulting, or help a friend with a large project for her business. Decide what work you could offer, that fits into your schedule, and will help you reach your total savings goal.
3. Pay yourself your coupon savings.
How it works: Whenever you use a coupon of any kind, for any purchase, note the amount you saved. If you hadn't used the coupon, maybe you would have paid $2.30 more, for example. Once a week, add up all those amounts and transfer the amount you saved by using coupons into your emergency fund account. The philosophy is that you would have spent that money without the coupon, so pay yourself the savings!
4. Schedule automatic transfers.
Online banking allows you to set up scheduled, automatic transfers from one bank account to another. You can set up as many as you'd like, at time intervals that work for your budget. That may be once a month, every 2 weeks, or even weekly. You set the timing and the amounts. The best thing about automatic transfers is that they force you to save, you don't need to remember every month to do it. In fact, you may hardly even notice the small drops in your regular expenses account each time the money moves to your emergency fund account.
5. Sell a large something or a lot of small somethings.
In our busy lives, it's inevitable that we accumulate things we don't really need anymore. Those that practice and teach the art of simpler living say that if an item no longer sparks joy, get rid of it. There are multiple options for selling items you no longer can use or no longer want, so simply find one that works for you and do it! Go through closets, drawers, cupboards, the garage, the basement… anywhere things "live" at your house. Once you start gathering, you may be surprised at how many things you didn't even realize you had. Then, decide how you'll sell – through online local "yard sales", consignment shops, physical yard sales, eBay, or other methods. And then commit to getting the stuff sold quickly.
6. Try the 52-week money challenge.
This savings challenge uses the power of commitment and growth over time. The basic idea is that each week, you increase the amount you save to match the number of the week you're in. So, in Week 1, you save $1, Week 2, $2… and so on until in Week 52, you save $52. If you do it without missing a week or falling below that week's money commitment, you'll have $1,378 saved up at the end. Exactly how you come up with your necessary amount each week is up to you. In the first couple of months, setting aside a few dollars a week is pretty painless. But as you continue, you'll need a plan, such as skipping going out to eat or suspending buying any new clothing or shoes. The power of this money challenge is the desire to see your commitment through, especially after you've worked it for a number of months already.
More savings ideas:
Refresh Your Savings in the New Year
Money Saving Tips: How to Save on Your Electric and Gas