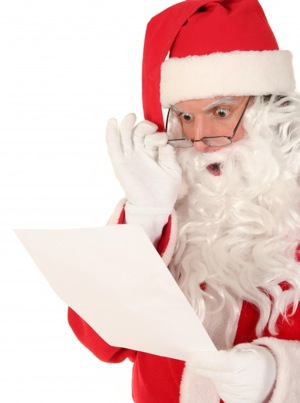 Keep your wallet Santa fat this holiday shopping season by taking advantage of gift card bonuses, buyer protection, holiday offers, cash back, and coupon codes. Often you can combine offers to save huge, so exhaust all your possibilities before checking out. Here's the lowdown on some of my favorites.
Gift cards and gift card bonuses:
(1) Gift cards at a discount. Two popular sources are GiftCardZen.com and Raise.com. Often gift cards are available as online or e-cards, so you don't need to wait long to use them.
(2) Coupons for gift cards. Yes, there are actually coupons for gift cards, especially this time of year. For example, Meijer stores (if you have a Meijer) have been offering coupons for amounts ranging between $5-$10 off on select gift cards through their mPerks digital coupons. The selection varies each week, so check out the gift card category on mPerks.Meijer.com for the current selection.

(3) Gift card bonuses. Before purchasing any gift cards, check for special holiday offers. Dozens of businesses offer gift card bonuses to boost card sales during the holidays. One such offer, valid this week at Meijer: Receive $15 off on your next shopping trip when you buy $100 in any dining cards. Likewise, Family Fare stores are offering $20 off instantly when you buy $100 in gift cards. In similar deals, Target regularly offers free gift cards when you purchase certain products.
       Just a small sample of the stores offering gift card bonuses right now: Barnes and Noble, Children's Place, Family Fare, Fandango, Meijer, PetSmart, Regal Movie Theaters, Rue 21, Soma.
       Just a small sample of the restaurants offering gift card bonuses right now: Bonefish Grill, Buffalo Wild Wings, Brann's, Carrabba's, Chili's, Denny's, Golden Corral, IHOP, Macaroni Grill, Olive Garden, Outback Steakhouse, Papa John's, Red Robin, Red Lobster, Ruby Tuesday, Steak and Shake, Taco Bell, Texas Roadhouse.
Buyer protection through PayPal:
PayPal has three free services to take the worry out of online shopping. Simply activate these services within your PayPal account then pay for your online purchases through them.
(1) Pay After Delivery. Shop choose your items, then checkout. PayPal pays the seller right away, but doesn't remove money from your bank account for 14 days. This gives time for you to receive the package, inspect the goods, and make sure they are what you're expecting. Not right? Came broken? Other issues? Contact them to resolve the issue and the money doesn't leave your hands.
(2) Free returns. PayPal will refund up to $30 in return shipping costs if an eligible purchase item is not what you want. See PayPal's free return offer page for details.
(3) Purchase Protection. If an eligible purchase didn't show up or isn't what you ordered, you have 180 days to request a refund.
Cash back rebates:

Ebates offers cash back on nearly any store you can think of. In business since 1998, they boast over 1,700 stores. Easily earn cash back with just a click; no points to redeem, no forms to mail in, and no fees. Go to https://savingsangel.com/ebates to sign up.
(1) Generous cash back amounts: Ebates offers some of the highest cash back amounts available.
(2) Daily Double: Every day, Ebates features a store where the cash back percentage is a minimum of double the normal rate. Often it is more than double. During the holiday shopping season, Ebates has featured boosted cash back rates at dozens of stores.
(3) Join bonus: Earn a free $10 gift card of your choice right now when you sign up as a new customer.
(4) Amazing referral program: Get up to $100 in cash back for referring others.
Coupon codes, promo codes:

(1) Retailmenot.com. By far the best in the business, never shop without checking Retailmenot.com first.
(2) PayPal offers. They also currently have special offers, coupon codes, promotional codes, and money off your order offers.
(3) Join the mailing list or get the app. Nearly all businesses have either a mailing list, store app, or both, to get coupons and promo codes out to customers. Check the business's website before buying anything.