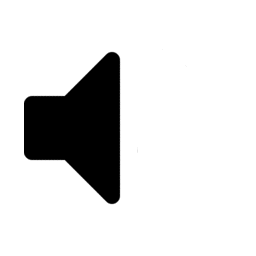 LISTEN TO THE WORLD'S MOST POPULAR SHOPPING PODCAST!
13 fun and inexpensive ways to crush boredom
Following the whirlwind of the holidays, there can be a bit of a let-down. Suddenly, there is less to do. And even though adults look forward to the slower pace, kids can get bored. So here are 13 fun and inexpensive ways to crush boredom.
(1) Tour a factory.
Some tours are a bit higher in price, like the Ford Factory Tour, but very interesting and educational. And some, like chocolate factory tours, can cost as little as $4 per person and even include a little goodie bag of samples. Check out what's available within a reasonable drive from your home.
(2) A week of family-made meals.
Divide up the responsibilities of the meal, with each family member making for one part. One person makes some kind of appetizer, one person the main dish, someone else a side dish or bread, someone else a dessert. Then you put it all together. Small children can do things like making simple appetizers, laying out bread and butter, or helping stir in ingredients. Change up who gets to do what each night.
(3) Create an ongoing championship.
Choose a game everyone can play and enjoys but add the competitive fun of a "family trophy" that changes hands each time a new winner emerges.
(4) Have a themed movie night.
Prepare some decorations, foods, and even simple costumes that revolve around the movie. To keep the cost low, make everything from what you have on hand.
(5) Hide the button (or another small object).
Spice up how you decide what movie to watch or what meal you'll have by hiding a small object (such as a distinctive button). Whoever finds it throughout the week gets to pick the family movie or a special food they want. After they've chosen, they get to hide it for another family member to find.
(6) Check the local community calendar
.
You might be surprised at how many local events are taking place all around you, and are free or very low cost. Community groups that go to the time and expense of putting together an event are hoping families will show up. So use your city's webpage, news outlets, and even Facebook pages to find out about events. Get on email lists or into online groups that will let you know when things are going on. You can find things like gallery openings, new museum exhibits, community fundraiser auctions, historical landmark preservation outreaches, pet days, children's theater, heritage days, and more.
(7) Go to a zoo or aquarium
:
Not all zoos close during the winter months and most aquariums are open year-round. Watch for discounts, family days, and special events to bring the cost down.
(8) Write a story as a family.
Take turns developing a story with each member of the family having the chance to add what happens next, a new character, or collaborating on the exciting conclusion. You may enjoy this so much you end up with a series!
(9) Go to the home improvement store
.
Lowe's and Home Depot both host Kids' Days. They give away small projects, like birdhouses, for free. They even have the hand tools there to make the projects in-store. Extend the fun by purchasing a sample size can of paint to personalize your project at home. Note: These days fill up in advance, so be sure to sign up online before the event.
(10) Camp indoors.
Complete with setting up a tent (if you can), using your sleeping bags, and making s'mores (either in a fireplace or over the stove). Make it as close to actual camping as you can. Tell stories, sing songs, and pretend you're outside on a warm summer's night.
(11) Explore a museum
.
Some museums can add up for a whole family, but in many cities, there are ones that are free, or donation-only. You can also check for free days from larger museums by visiting their website.
(12) Go ice skating
.
Public skating parks (rinks) usually offers admission that is very family friendly. Don't have skates? Some even lend them for free.
(13) See a basketball or hockey game
.
Lower league teams, like city teams, usually have special rates and giveaway days. You can also check the local high school schedule and cheer for your favorite school.