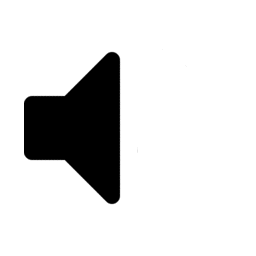 LISTEN TO THE WORLD'S MOST POPULAR SHOPPING PODCAST!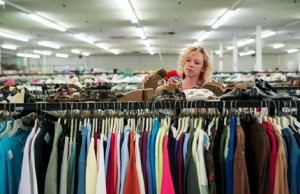 Some things "" underwear and food come to mind "" you always want to buy new. But there are plenty of other items that are perfectly good pre-owned, and you can save you a bundle of cash by buying them used.
Here's my top ten list of items to always buy used:
Houses
Let's start with the biggest item first: your house. Now, I know someone out there is saying, "I have a new construction house that cost less than a used property." I will grant you that, with the right economic conditions, sometimes building is cheaper than buying used.
However, that said, I think you almost always get better value with a used property. Older homes may be bigger and often have better "bones" than new construction. You may end up with dated wallpaper, but you might also get finishes such as crown molding that would cost an arm and a leg today. Plus, despite what HGTV says, you don't need to have an open concept kitchen and granite countertops to have a nice home.
Cars
The next big ticket item you should never buy new is a car. Edmunds.com says a new car loses a third of its value in the first two years. Why buy new when you could get a two year old car "" complete with warranty in some cases "" for a third less?
Jewelry
Jewelry has a crazy mark-up on it, 100 percent according to many sources familiar with the industry. Rather than buying new, scour Craigslist and reputable pawn shops for nice pieces. If you plan on dropping a lot of cash for used jewelry, be sure to get an appraisal first to verify authenticity.
Timeshares
Personally, my advice would be to never buy a timeshare, but if you're adamant about having one, shop for it on the secondary market. Timeshares can come with hefty maintenance fees and some people are so desperate to get out from under that obligation they practically give theirs away. However, there are also plenty of timeshare resale scams so do your homework to make sure the offer is legitimate.
Sports gear
People buy a treadmill on January 1st, and it's a clothing rack by February. Or they buy a kayak only to decide at the end of the summer it really isn't for them. Their loss can be your gain. Shop Craigslist or resale shops like Play It Again Sports for deals on these items as well as bargain sports gear for your kids.
Books
Another item to always buy used is books. At garage sales and online, people are selling books they may have only cracked open once. Check Amazon or Half.com for new books at used prices. Or, for even better savings, borrow your books from the library for 100 percent free reading.
Movies and CDs
In addition to streaming options, you can always use your library as a resource for free movies and CDs. Then, if you decide you absolutely must own something, Amazon and Half.com are good sources for cheap, like-new discs.
Furniture (with caveats)
Furniture is another item that is expensive new and cheap used. I'm all for buying used dressers, tables and end tables. However, I must admit the bed bug scare from a few years ago has dampened my enthusiasm for buying items like mattresses and couches used. They can be a good deal, but if bed bugs have been reported in your area, I would skip any soft furniture that may be harboring the critters.
Baby items
Babies are cute and adorable and a little like weeds. They grow so fast! Don't spend $28 for a baby dress your little one will only wear once before she's on to the next size. Instead, pick up nearly new items from garage sales or consignment shops like Once Upon a Child. Same goes for baby gear and toys.
Clothing
Finally, I won't say you should never buy clothes new, but I will say you should always check out used options first. If you think Goodwill and thrift stores are havens for moth eaten rags, you may be surprised at the fabulous section of clothes available at some stores. Of course, every location might vary, but in my experience, it's really not that unusual to find the like-new clothes or items with their original price tag still attached. Other good sources for quality used clothes are garage sales and consignment shops.