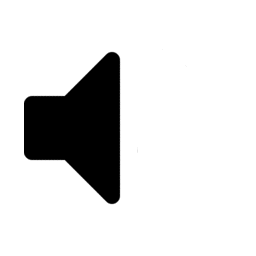 LISTEN TO THE WORLD'S MOST POPULAR SHOPPING PODCAST!
For a better listening experience, listen in:iTunes|Stitcher
Introduction of our new discussion forum, coupons forum, deal forum, deals podcast, freebies podcast, garage sale make money, garage sale tips, how to get kids off couch, how to get kids to exercise, how to get teens to exercise, how to make money at garage sale, kids exercise podcast, kids fitness, make more money garage sale, shopping podcast!
THANKS FOR LISTENING!!
Links mentioned in this podcast:
Please rate/review in iTunes or Stitcher and listen for your name in a future show and you'll automatically be entered to

WIN a FREE $200 eCourse

!
[box]
Great info for a horrible shopper. ***** by Ezzy42 "" May 8. 2014
I have been a single parent for sometime now and shopping has always been a quick buzz around the store grabbing whatever looked good. After listening to this podcast I am starting to realize how much money I have been wasting. Thanks for the great podcast Josh your tips and advice are sound and extremely helpful.
[/box]
Advertise on / sponsor this show to smart, savvy consumers, couponers, and couponing bloggers on the #1 iTunes shopping podcast: http://SavingsAngel.com/advertise

How to get the latest podcasts delivered free!
iTunes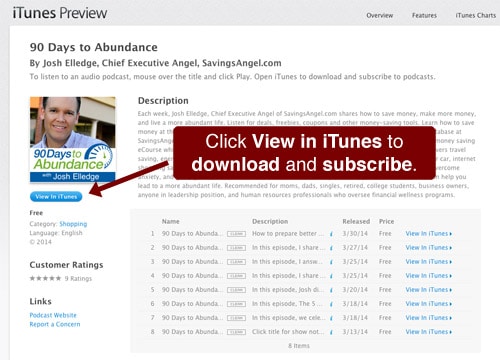 2.Click the gray subscribe buttonas shown here: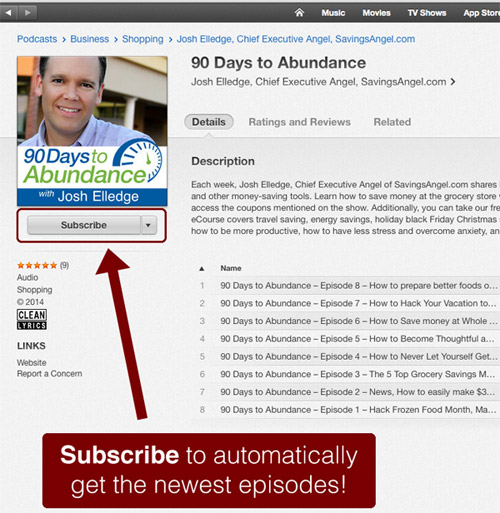 3. Help me share the message of abundance by sharing a 5-star written review: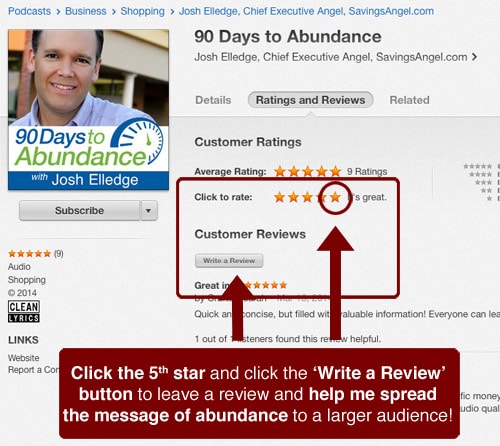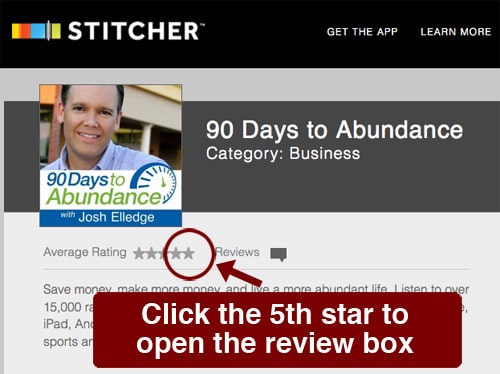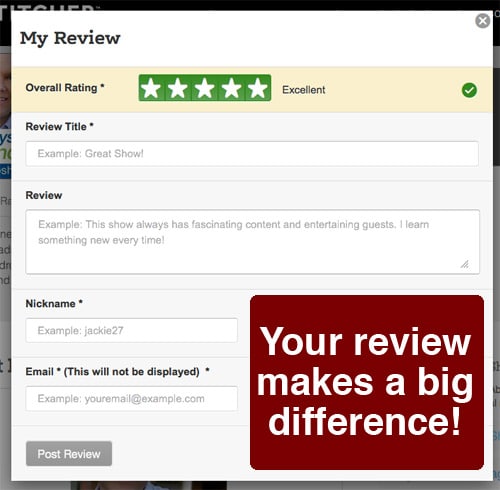 [gravityform id="14″ name="Podcast feedback"]