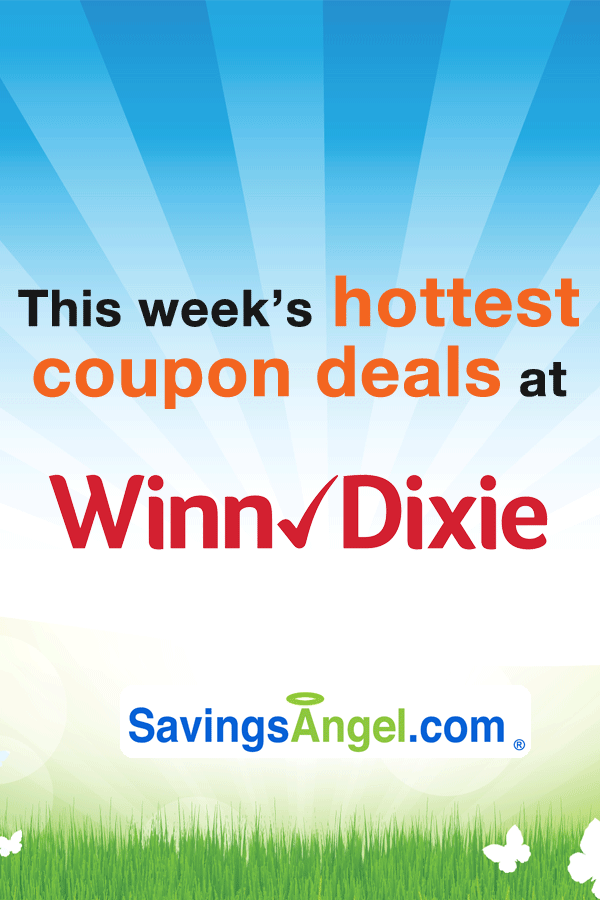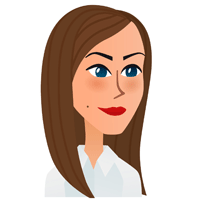 Hi! My name is Rose. I find all the Winn Dixie deals for you each week!
SavingsAngel tips for saving the most money at Winn Dixie:
Winn-Dixie savings begin with their Customer Reward Card. The rewards card gives you access to:
All the sale prices throughout the store.

Digital coupons that you load onto your rewards card.

Fuelperks! Rewards

.

For every

$50 you spend, you get $0.05 in fuelperks! Rewards. Plus you can rack up extra fuelperks! Rewards when you buy Bonus fuelperks! rewards products.

You can also earn fuelperks! Rewards as a

Baby Club

member and when you buy

gift cards

.
These are a few points from the Winn-Dixie coupon policy that may differ from other stores you shop:
Winn-Dixie limits redemption to (5) five of the same coupons for the same item in the same day per customer. So if you need to buy 6 of the same item for a particular deal, they will only take 5 coupons for those items.

The only coupons accepted on a mobile device are the "tell Winn-Dixie" brand coupons.

A manufacturer coupon and a store coupon can be used on the same item in the same transaction.

A manufacturer coupon cannot be used on the same item as an electronic coupon linked to your reward card.
Don't miss the items marked with a star below if you can use the product! We watch this store like a hawk and know when something truly is a special deal.
Winn Dixie sales run from Wednesday – Tuesday each week. Find your local Winn-Dixie ad here. You'll want to confirm your local deals are the same as what we've created for you before heading to the store.
Mobile users: to add these items to a printable list & print your coupons, visit this page on your desktop.
B1G1
Earn 30 Plenti Bonus Points for every 1 purchased
Hefty Slider Bags, 12 – 40 ct – $2.49 – B1G1
$1.00/2 Hefty Slider Bags – 4-9-17 RP; Includes 10 ct or higher only (exp. 06/30/17)
Final Price: $0.75
buy 2 use $1/2 coupon
Arnold Premium Italian Bread, 20 oz – $2.99 – B1G1
$0.55/1 Arnold Bread Products – 2-26-17 SS; DND (exp. 05/26/17)

$0.55/1 Arnold Bread Products – 2-5-17 SS; DND (exp. 05/05/17)

$0.55/1 Arnold's Bun Products – 1-22-17 SS; DND (exp. 04/22/17)
Final Price: $0.95
Kellogg's Fruit Snacks, 10 ct – $3.29 – B1G1
Final Price: $0.77
Buy 6; use (2) $1/3 coupons
Cookies, Snacks & Candy
Honey Maid Grahams, 7 – 14 oz – $3.00
Out-of-Pocket Price: $3.00
Final Price: $2.50
buy 2; submit rebate for 1.00/2
Diet Food & Drinks
Kellogg's Special K Bars, 4.4 – 4.8 oz – $2.50
Out-of-Pocket Price: $2.50
Final Price: $2.00
Buy 2; Includes Checkout 51 Rebate Savings
Frozen Foods
Earn 80 Plenti Bonus Points with every (2) two purchased
MorningStar Farms Meatless Products, 8 – 12 oz – $4.00
Final Price: $3.00
Home Supplies
Angel Soft Bath Tissue, 12 rolls – $4.99
Includes: 12 Double or 6 Mega Rolls
Final Price: $3.99
Soft Scrub, 24 oz – $2.50
$1.00/1 Soft Scrub Product – 4-9-17 RP; Includes 20 oz or Larger Only (exp. 04/28/17)
Final Price: $1.50
Sparkle Paper Towels – $4.99
Includes: 8 Print Rolls; or 6 Big rolls
Final Price: $3.99
Packaged Meats
Butterball brand Turkey Burgers, 15 – 16 – $2.50
Final Price: $1.50
buy 7 for additional rebate savings of $4.00 off $16 or more purchase
Butterball brand Turkey Sausage, 15 – 16 oz – $2.50
Final Price: $1.75
for additional rebate savings of $4.00 off when you buy $16 or more purchase
Hormel Always Tender Marinated Tenderloins, 1.5 – 1.7 oz – $6.99
$1.00/1 Hormel Always Tender Product – 4-2-17 SS (exp. 06/24/17)
Final Price: $5.99
Miscellaneous
Earn 40 Plenti Bonus Points with every 2 Purchased
Ortega Fiesta Flats, 12 ct – $2.00
Out-of-Pocket Price: $1.50
Final Price: $1.00
Buy 8; use (4) $1/2 coupons; submit for $4.00 off rebate
Ortega Yellow Taco Shells, 12 ct – $2.00
Out-of-Pocket Price: $1.50
Final Price: $1.00
Buy 8; use (4) $1/2 coupons; submit for $4.00 off rebate