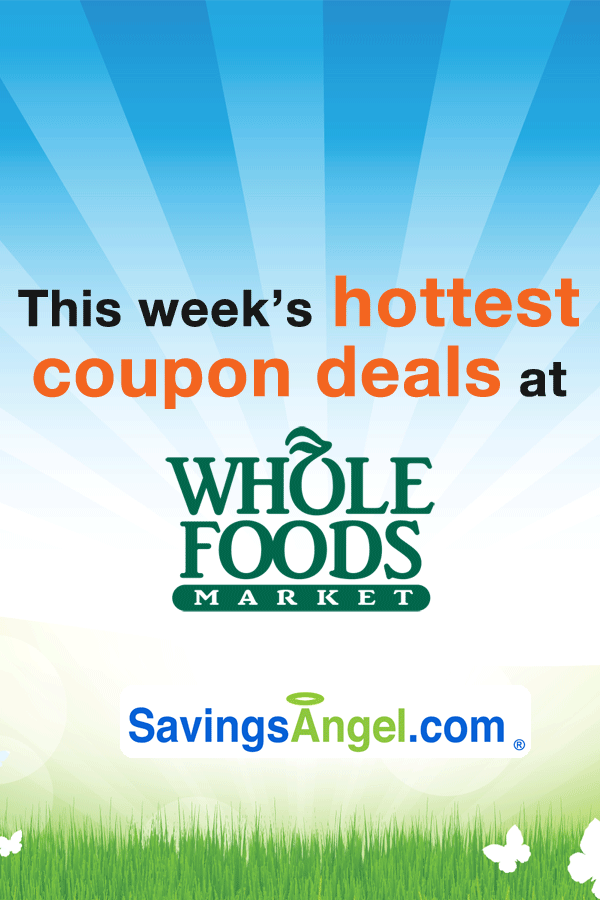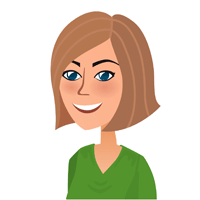 Hi! My name is Melissa. I find all the Whole Foods deals for you each week!
SavingsAngel tips for saving the most money at Whole Foods:
Whole Foods is a world leader in organic and natural foods. It has a variety of ways to save: an in-store monthly coupon booklet, printable store coupons, and most Whole Foods also accept manufacturer coupons. This is from the Whole Foods Global coupon policy:
A store coupon and a manufacturer coupon can be combined on one item

When the value of the coupon exceeds the value of the product

no

cash back is given.

Coupons are never doubled or tripled.

All types of coupons are accepted with the exception of those that are obviously photocopied.

Competitor coupons are not accepted with the exception of Michigan stores.

Case discounts

can

be combined with coupons.

There is a limit of one Whole Deal coupon per purchase of specified product(s) per individual.

If there is a BOGO FREE promo, one coupon can be used for the full price item.
Don't miss the items marked with a star below if you can use the product! We watch this store like a hawk and know when something truly is a special deal.
Whole Foods sales run from Wednesday-Tuesday each week. Find your local ad for Whole Foods here. You'll want to confirm your local deals are the same as what we've created for you before heading to the store.
Mobile users: to add these items to a printable list & print your coupons, visit this page on your desktop.
Deli
In-House Made Pizzas – $2 OFF
Excludes: Custom Pizzas
Vermont Creamery Creme Fraiche, 8 oz – $3.99
Meat, Poultry & Fish
Salmon, Burgers – 25% OFF
Personal Care
Father's Day Gift Baskets – 20% OFF or more
Jason Men's Products – 30% OFF
Includes: Body Wash and Deodorant
Pharmacy
Gaia Herbs Turmeric Supreme Extra Strength – 30% OFF