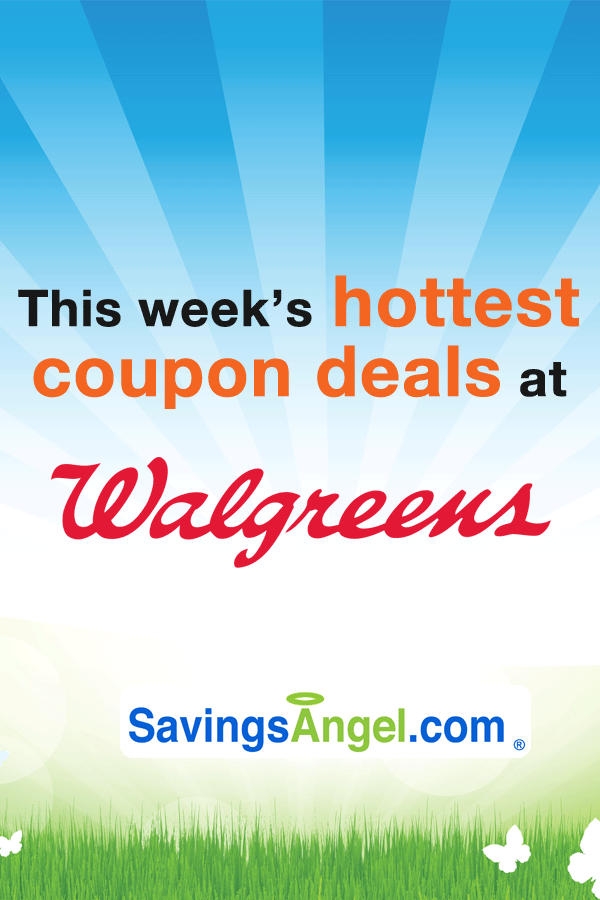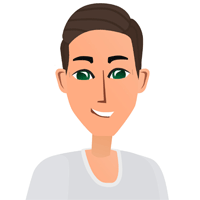 Hi! My name is Chung. I find all the Walgreens deals for you each week!
SavingsAngel tips for saving the most money at Walgreens this week:
Walgreens Balance Rewards program

. Sign up in store or online to get the Walgreens sale prices, Balance Rewards points, Everyday points, and bonus points for what Walgreens calls

healthy choices

.

You earn Balance Rewards points each week when you purchase any item that carries bonus points. Once you reach

5,000 points you'll earn $5, 10,000 points $10, and so on up to 40,000 for a $50 reward.

Everyday points are earned on almost everything in the store. You get 10 points per $1 spent.

Walgreens coupons can be found in their weekly sales flyer, monthly Savings Books, and additional coupon booklets located throughout the store, like the Cold & Flu booklet. Some of these coupons are store coupons that can be stacked with a manufacturer coupon and some are manufacturer coupons. If you like to go

paperless

, the

Walgreens app

or website has most of these coupons available to clip to your Balance Rewards account. They will automatically be deducted at the checkout by using your card or phone number.

Register Rewards are coupons earned for making certain promoted purchases. The reward is printed out at the end of your transaction at the register. The Reward can be used on your next purchase.

Walgreens coupon policy

has some specifics that you'll want to become familiar with:
The number of manufacturer coupons, including Register Rewards coupons, shall not exceed the number of items in the transaction. Sometimes you may want to add an inexpensive item to your order just so you have enough items for the eligible number of coupons you want to use in a particular transaction.

Walgreens will not accept coupons that exceed the selling price of an item.

For BOGO offers (buy 1 get 1 free; buy 2 get 1 free, etc.), the number of coupons applied to that offer cannot exceed the number of items required in the "buy" portion of the offer.

Walgreens accepts one manufacturer coupon and applicable Walgreens coupon(s) for the purchase of a single item, unless prohibited by either coupon offer.
These Walgreens deals run from Sunday-Saturday each week.
Don't miss the items marked with a star

below if you can use the product! We watch this store like a hawk and know when something truly is a special deal.

Find your local ad for Walgreens

 here

.

You'll want to confirm your local deals are the same as what we've created for you before heading to the store.

Mobile users

:  T

o add these items to a printable list & print your coupons, visit this page on your desktop.
Redeem points and get a coupon for 10X Everyday Points; See store for details;
Spend $50 on participating beauty products, get 5000 points (= $5.00); See store for details
Walgreens Balance Rewards
Buy 3 participating products, get 2000 points (= $2.00)
Pantene Pro-V Shampoo or Conditioner, 12 – 12.6 oz – $4.00
3/$12 (or $4.49 ea)
Out-of-Pocket Price: $2.00
Final Price: $1.34
Buy 3; Use (3) $2.00/1 coupons; Includes 2000 points (=$2.00)
Spend $12 on participating hair care products, get 3000 points (= $3.00); Mix & Match
Dove Hair Care Products – $4.00
3/$12 (or $4.49 ea)Includes: Select varieties; Pictured: Intense Repair Shampoo
$0.50/1 Dove Men+Care Hair Care or Styling Product – 6-11-17 RP; Excludes Trial and Travel Size; Maximum of 2 Identical Coupons In Same Shopping Trip (exp. 07/02/17)

$3.00/2 Dove Hair Care Products – 6-11-17 RP; Excludes Trial and Travel Size; Maximum of 2 Identical Coupons In Same Shopping Trip; Excludes Dermacare (exp. 06/24/17)
Out-of-Pocket Price: $2.50
Final Price: $1.75
Buy 4; Use (2) $3.00/2 coupons; Includes 3000 points (=$3.00)
Walgreens Register Rewards
Buy 4 participating cleaning products, get $4 RR; Mix & Match
Scrubbing Bubbles Bathroom Cleaners – $3.00
2/$6 (or $3.79 ea)Includes: Select varieties
$1.00/2 Windex, Scrubbing Bubbles, Shout or Pledge Products – 5-7-17 SS; Excludes Vanish, Trial, and Fantastik (exp. 06/18/17)

$2.00/2 Scrubbing Bubbles Bath Products – 5-7-17 SS (exp. 06/18/17)

$2.00/2 Scrubbing Bubbles Bath Products – 6-4-17 SS (exp. 07/01/17)

$2.00/2 Windex, Scrubbing Bubbles, Shout or Pledge – 5-7-17 SS; Excludes Traval Size, Vanish and Fantastik (exp. 06/18/17)
Out-of-Pocket Price: $2.00
Final Price: $1.00
Buy 4; Use (2) $2.00/2 coupons; Includes $4 Register Rewards
Scrubbing Bubbles with Fantastik Cleaner – $3.00
2/$6 (or $3.79 ea)Includes: Select varieties
$1.00/2 Windex, Scrubbing Bubbles, Shout or Pledge Products – 5-7-17 SS; Excludes Vanish, Trial, and Fantastik (exp. 06/18/17)

$2.00/2 Scrubbing Bubbles Bath Products – 5-7-17 SS (exp. 06/18/17)

$2.00/2 Scrubbing Bubbles Bath Products – 6-4-17 SS (exp. 07/01/17)

$2.00/2 Windex, Scrubbing Bubbles, Shout or Pledge – 5-7-17 SS; Excludes Traval Size, Vanish and Fantastik (exp. 06/18/17)
Out-of-Pocket Price: $2.00
Final Price: $1.00
Buy 4; Use (2) $2.00/2 coupons; Includes $4 Register Rewards
2/$6 (or $3.79 ea)Includes: Select varieties
$1.00/2 Windex, Scrubbing Bubbles, Shout or Pledge Products – 5-7-17 SS; Excludes Vanish, Trial, and Fantastik (exp. 06/18/17)

$2.00/2 Windex, Scrubbing Bubbles, Shout or Pledge – 5-7-17 SS; Excludes Traval Size, Vanish and Fantastik (exp. 06/18/17)
Out-of-Pocket Price: $2.00
Final Price: $1.00
Buy 4; Use (2) $2.00/2 coupons; Includes $4 Register Rewards
2/$6 (or $3.79 ea)Includes: Select varieties
$1.00/2 Windex, Scrubbing Bubbles, Shout or Pledge Products – 5-7-17 SS; Excludes Vanish, Trial, and Fantastik (exp. 06/18/17)

$2.00/2 Windex, Scrubbing Bubbles, Shout or Pledge – 5-7-17 SS; Excludes Traval Size, Vanish and Fantastik (exp. 06/18/17)
Out-of-Pocket Price: $2.00
Final Price: $1.00
Buy 4; Use (2) $2.00/2 coupons; Includes $4 Register Rewards
Cookies, Snacks & Candy
Licorice and Hard Candy Mix & Match
Twizzlers, 2.35 – 16 oz – $2.00
2/$4 (or $2.49 ea)Includes: Select varieties
$1.00/2 Twizzlers or Jolly Rancher Candy – 5-14-17 SS; Includes 8 oz or Larger Only (exp. 06/24/17)
Final Price: $0.50
Buy 2; Use $1.00/2 coupon; Stacks with $1.00/1 Walgreens Coupon
Packaged Meats
Butterball Turkey Bacon, 6 oz – $1.29
Out-of-Pocket Price: $0.29
Final Price: $0.19
Buy 1; Use $1.00/1 coupon; Includes Rebate from MobiSave
Personal Care
Sally Hansen Mix & Match
Sally Hansen Miracle Gel Nail Polish – $7.50
2/$15 (or $7.99 ea)
Out-of-Pocket Price: $5.00
Final Price: $3.00
Buy 2; Use $5.00/2 Walgreens Coupon; Includes Rebate from SavingStar
L'Oreal Paris Excellence Creme Hair Color – $7.99
$2.00/1 L'Oreal Excellence or Excellence Age Perfect Haircolor Product – 6-18-17 RP (exp. 07/15/17)
Out-of-Pocket Price: $3.99
Final Price: $2.49
Buy 1; Use $2.00/1 coupon; Stacks with $2.00/1 Walgreens Coupon; Includes Rebate from Ibotta