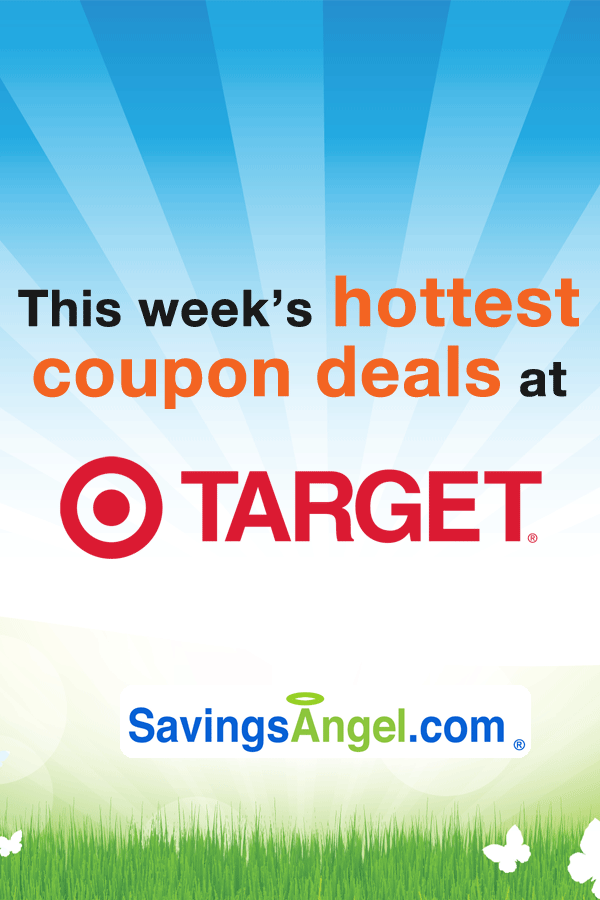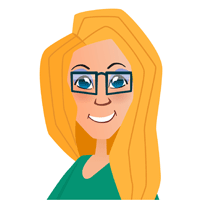 Hi! My name is Jennifer. I find all Target the deals for you each week!
SavingsAngel tips for saving the most money at Target this week:
Target has

printable coupons

on their website. These are generally manufacturer coupons. The Target coupon policy states that they have a

limit of 4 identical coupons per household, per day (unless otherwise noted on coupon).

Cartwheel is a Target app hundreds of items at 5-50% off including food.
Target REDCard gives you a 5% discount every day.
Target Gift Cards are earned when

buy certain participating products. After your purchases, you'll receive the gift card at checkout.

The

Target Price Match

guarantee says, "

If you find a current lower price within 14 days after purchase, just bring in the proof and we will adjust your payment to the lower price, upon request.

Online competitor matches are limited to items sold and fulfilled by the

select competitors listed here

. You'll want to review this guarantee before trying a price match at Target.

These Target deals run from Sunday-Saturday each week.
Don't miss the items marked with a star

below if you can use the product! We watch this store like a hawk and know when something truly is a special deal.

  

Find your local ad for Target

 here

.

You'll want to confirm your local deals are the same as what we've created for you before heading to the store.

Mobile users:

 To add these items to a printable list & print your coupons, visit this page on your desktop.
Home Supplies
Bounce Dryer Sheets, 240 ct – $8.99
Out-of-Pocket Price: $7.99
Final Price: $6.99
Buy 1; Use (1) $1.00/1 Cartwheel Coupon; Includes Checkout 51 Savings
Downy Ultra Liquid Fabric Softener, 120 lds – $8.99
Out-of-Pocket Price: $7.99
Final Price: $6.99
Buy 1; Use (1) $1.00/1 Cartwheel Coupon; Includes Checkout 51 Savings
Tide Laundry Detergent, 92 – 100 oz – $9.99
Out-of-Pocket Price: $6.99
Final Price: $5.99
Buy 1; Use (1) $3.00/1 Cartwheel Coupon; Includes Checkout 51 Savings
Target Gift Card Rewards
Buy 2 participating Biotrue, Renu or RevitaLens Eye Care Products; Get $5 Target Gift Card
Bausch & Lomb Biotrue Multi-purpose Solution, Twin pk – $15.99
$2.00/1 Bausch+Lomb Biotrue, Renu Fresh, Renu Sensitive, or Boston Product – 5-7-17 SS; Includes Biotrue, 10 oz Only; Renu Fresh, 12 oz Only; or Renu Sensitive, 12 oz Only (exp. 07/07/17)

$5.00/1 Bausch+Lomb Biotrue or Renu Fresh – 5-7-17 SS; Includes Biotrue, 2 x 10 oz Only or Renu Fresh, 2 x 12 oz Only (exp. 07/07/17)
Out-of-Pocket Price: $10.99
Final Price: $8.49
Buy 2; Use (2) $5.00/1 Coupon; Includes Gift Card
Buy 2 participating Charmin, Bounty or Puffs Products; Get $5 Target Gift Card
Charmin Bath Tissue, 30 Double Plus Rolls – $15.99
Out-of-Pocket Price: $14.99
Final Price: $11.99
Buy 2; Use (2) $1.00/1 Coupon; Includes Gift Card & Checkout 51 Savings
Buy 2 participating Pedigree or Iams Dog Food Products; Get $10 Target Gift Card
Iams Dog Food, Mini Chunks, 15 lb – $17.99
$5.00/1 Iams Dry Dog Food – 5-14-17 RP; Includes 9 lb or Larger Only (exp. 07/15/17)
Out-of-Pocket Price: $12.99
Final Price: $7.99
Buy 2; Use (2) $5.00/1 Coupon; Includes Gift Card
Buy 2 participating Seventh Generation or The Honest Company Products; Get $10 Target Gift Card
Seventh Generation Free & Clear Diapers, Value Pk – $28.99
$2.00/1 Seventh Generation Diaper Pack – 4-2-17 RP (exp. 12/31/17)
Out-of-Pocket Price: $26.99
Final Price: $19.49
Buy 2; Use (2) $2.00/1 Coupon; Includes Gift Card & Ibotta Savings
The Honest Company Diapers, Club pk – $25.99
Out-of-Pocket Price: $25.99
Final Price: $20.99
Buy 2; Includes Gift Card
Buy 3 participating Quilted Northern, Angel Soft, OxiClean or Arm & Hammer Products; Get $5 Target Gift Card
OxiClean Powder Stain Remover, 5 lb – $7.99
Out-of-Pocket Price: $6.99
Final Price: $5.32
Buy 3; Use (3) $1.00/1 Coupon; Includes Gift Card
Quilted Northern, 12 Double Rolls – $6.99
$0.50/1 Quilted Northern Bath Tissue – 5-21-17 RP; Includes Double Roll, 6 ct or Larger Only (exp. 06/21/17)
Out-of-Pocket Price: $6.49
Final Price: $4.82
Buy 3; Use (3) $0.50/1 Coupon; Includes Gift Card
Personal Care Bonus Savings
Dove Invisible Dry Spray Deodorant – $5.49
Excludes: Feminine Care, Power Shave, Power Dental, Liquid Hand Soap & Trial/Travel Size
$4.00/2 Dove, Dove Men+Care, Degree, or Axe Male AND Female Dry Spray – 6-11-17 RP; Excludes Trial and Travel Size; Maximum of 2 Identical Coupons In Same Shopping Trip; Must Buy (1) Female AND (1) Male Spray (exp. 07/09/17)

Stacks With 

$5 Target Gift Card Hair Care, Hair Color, Hair Accessories, Fragrances, Hair Appliances, Skin Care, Cosmetics, Cosmetic Bags, Oral Care, Shave, Body Wash, Bar Soap or Sun Care Products Purchase of $20 or More (Target eCoupon) – Target Mobile Coupon (Text BEAUTY to Target Mobile); Includes Participating Varieties (exp. 06/23/17)
Out-of-Pocket Price: $3.49
Final Price: $2.24
Buy 4; Use (2) $4.00/2 Coupon; Includes Gift Card (Must buy Female & Male Spray)
Dove Men+Care Dry Spray Deodorant, 3.8 oz – $5.49
Excludes: Feminine Care, Power Shave, Power Dental, Liquid Hand Soap & Trial/Travel Size
$4.00/2 Dove, Dove Men+Care, Degree, or Axe Male AND Female Dry Spray – 6-11-17 RP; Excludes Trial and Travel Size; Maximum of 2 Identical Coupons In Same Shopping Trip; Must Buy (1) Female AND (1) Male Spray (exp. 07/09/17)

Stacks With 

$5 Target Gift Card Hair Care, Hair Color, Hair Accessories, Fragrances, Hair Appliances, Skin Care, Cosmetics, Cosmetic Bags, Oral Care, Shave, Body Wash, Bar Soap or Sun Care Products Purchase of $20 or More (Target eCoupon) – Target Mobile Coupon (Text BEAUTY to Target Mobile); Includes Participating Varieties (exp. 06/23/17)
Out-of-Pocket Price: $3.49
Final Price: $2.24
Buy 4; Use (2) $4.00/2 Coupon; Includes Gift Card (Must buy Female & Male Spray)
Gillette Venus Swirl Razor – $7.99
Excludes: Feminine Care, Power Shave, Power Dental, Liquid Hand Soap & Trial/Travel Size
$1.00/1 Venus Swirl OR Venus & Olay Razor; Excludes Disposables; Excludes Trial and Travel Size; Limit of 4 Identical Coupons Per Household Per Day
$1.00/1 Venus Swirl or Venus & Olay Razor; Excludes Trial and Travel Size; Limit of 4 Identical Coupons Per Household Per Day (exp. 06/15/17)

Stacks With 

$5 Target Gift Card Hair Care, Hair Color, Hair Accessories, Fragrances, Hair Appliances, Skin Care, Cosmetics, Cosmetic Bags, Oral Care, Shave, Body Wash, Bar Soap or Sun Care Products Purchase of $20 or More (Target eCoupon) – Target Mobile Coupon (Text BEAUTY to Target Mobile); Includes Participating Varieties (exp. 06/23/17)
Out-of-Pocket Price: $6.99
Final Price: $5.32
Buy 3; Use (3) $1.00/1 Coupon; Includes Gift Card
L'Oreal Paris Excellence Hair Color – $7.99
Excludes: Feminine Care, Power Shave, Power Dental, Liquid Hand Soap & Trial/Travel Size
$2.00/1 L'Oreal Excellence or Excellence Age Perfect Haircolor Product – 6-18-17 RP (exp. 07/15/17)

Stacks With 

$5 Target Gift Card Hair Care, Hair Color, Hair Accessories, Fragrances, Hair Appliances, Skin Care, Cosmetics, Cosmetic Bags, Oral Care, Shave, Body Wash, Bar Soap or Sun Care Products Purchase of $20 or More (Target eCoupon) – Target Mobile Coupon (Text BEAUTY to Target Mobile); Includes Participating Varieties (exp. 06/23/17)
Out-of-Pocket Price: $5.99
Final Price: $3.82
Buy 3; Use (3) $2.00/1 Coupon; Includes Gift Card & Ibotta Savings
Olay Eyes Ultimate Eye Cream, 4 oz – $24.99
Excludes: Feminine Care, Power Shave, Power Dental, Liquid Hand Soap & Trial/Travel Size
$3.00/1 Olay Eyes Product; Excludes Trial and Travel Size; Limit of 4 Like Coupons Per Household Per Day

Stacks With 

$5 Target Gift Card Hair Care, Hair Color, Hair Accessories, Fragrances, Hair Appliances, Skin Care, Cosmetics, Cosmetic Bags, Oral Care, Shave, Body Wash, Bar Soap or Sun Care Products Purchase of $20 or More (Target eCoupon) – Target Mobile Coupon (Text BEAUTY to Target Mobile); Includes Participating Varieties (exp. 06/23/17)
Out-of-Pocket Price: $21.99
Final Price: $16.99
Buy 1; Use (1) $3.00/1 Coupon; Includes Gift Card
Olay Regenerist Micro-Sculpting Cream, 1.7 oz – $24.99
Excludes: Feminine Care, Power Shave, Power Dental, Liquid Hand Soap & Trial/Travel Size
$2.00/1 Olay Regenerist Microsculpting Cream; Excludes Trial and Travel Size; Limit of 4 Identical Coupons Per Household Per Day

Stacks With 

$5 Target Gift Card Hair Care, Hair Color, Hair Accessories, Fragrances, Hair Appliances, Skin Care, Cosmetics, Cosmetic Bags, Oral Care, Shave, Body Wash, Bar Soap or Sun Care Products Purchase of $20 or More (Target eCoupon) – Target Mobile Coupon (Text BEAUTY to Target Mobile); Includes Participating Varieties (exp. 06/23/17)
Out-of-Pocket Price: $22.49
Final Price: $17.99
Buy 1; Use (1) $2.00/1 Coupon; Includes Gift Card
Pantene Pro-V Shampoo, 20.1 oz – $4.99
Excludes: Feminine Care, Power Shave, Power Dental, Liquid Hand Soap & Trial/Travel Size
$2.00/1 Pantene Shampoo OR Conditioner Product; Excludes 6.7 oz; Excludes Trial and Travel Size; Limit of 4 Identical Coupons Per Household Per Day

$1.00/2 Pantene Products – 6-18-17 RP; Excludes 6.7 oz; Excludes Trial and Travel Size; Limit of 4 Identical Coupons Per Household Per Day (exp. 07/01/17)

Stacks With 

$5 Target Gift Card Hair Care, Hair Color, Hair Accessories, Fragrances, Hair Appliances, Skin Care, Cosmetics, Cosmetic Bags, Oral Care, Shave, Body Wash, Bar Soap or Sun Care Products Purchase of $20 or More (Target eCoupon) – Target Mobile Coupon (Text BEAUTY to Target Mobile); Includes Participating Varieties (exp. 06/23/17)
Out-of-Pocket Price: $3.39
Final Price: $2.39
Buy 5; Use (4) $2.00/1 Coupon; Includes Gift Card