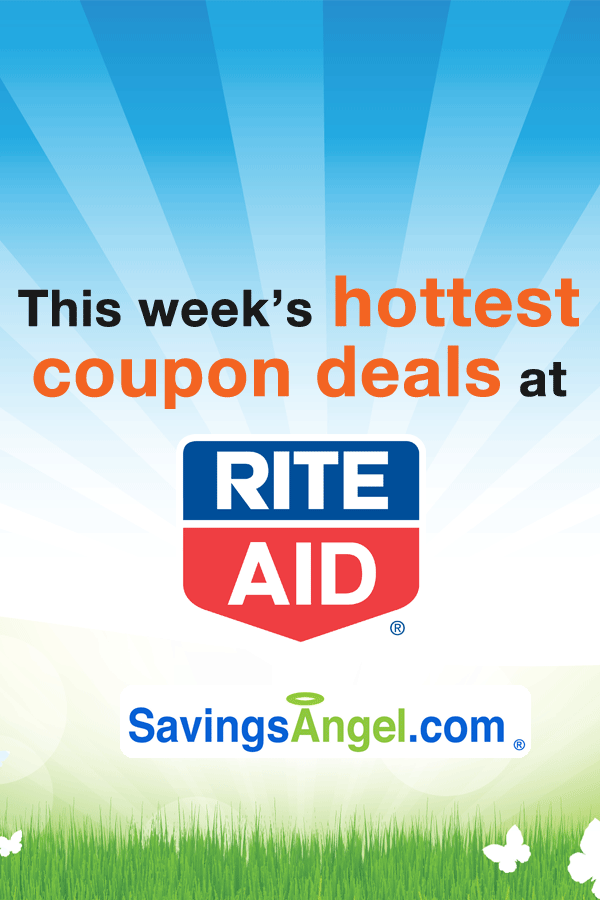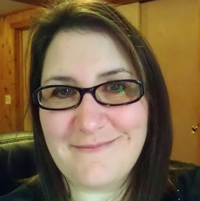 Hi! My name is Karen. I find all the RiteAid deals for you each week!
SavingsAngel tips for saving the most money at RiteAid this week:
For starters, you'll want a Wellness+ Plenti card. It's free and you earn Wellness+ and Plenti Points, to qualify for in-store savings and rewards. When you've accumulated enough Plenti Points, they can be used to pay for your purchases. Sign up now for a Wellness+ Plenti account at

RiteAid.com

.

Load2Card coupons are another way to save at Rite Aid. They are found

here

  

and in the free

Rite Aid app

.

These coupons are manufacturer coupons but often have a higher value than what you may find elsewhere. When you "clip" the coupon, it gets loaded to your card and will automatically be applied against the matching purchase at the register.

The key to redeeming more than one coupon per item at Rite Aid is understanding how they are coded. One "48" Rite Aid Valuable coupon, one "49" Rite Aid Manufacturer coupon (generally found in the weekly ad), and one "5" Manufacturer coupon can be used on a single

item.

Check the

Rite Aid coupon acceptance policy

for more coupon redemption details.

These Rite Aid deals run from Sunday-Saturday each week.
Don't miss the items marked with a star

below if you can use the product! We watch this store like a hawk and know when something truly is a special deal.

Find your local Rite Aid ad

 here

.

You'll want to confirm your local deals are the same as what we've created for you before heading to the store.

Mobile users

:

 To add these items to a printable list & print your coupons, visit this page on your desktop.
Multi-Item Deals
Buy 1 participating Caress, St,Ives or Lever item, get 1 Free; Mix & Match
Includes: Select varieties
$1.00/1 Caress Body Wash or Beauty Bar – 6-11-17 RP; Includes Body Wash, 12 oz or Larger Only or Beauty Bar, 6 pk or Larger Only (exp. 06/25/17)
Includes: Select varieties
$1.00/1 Caress Body Wash or Beauty Bar – 6-11-17 RP; Includes Body Wash, 12 oz or Larger Only or Beauty Bar, 6 pk or Larger Only (exp. 06/25/17)
Rite Aid Plenti Points
Buy $15 in participating Garnier Nutrisse Haircolor, Get 500 Plenti Points ($15.00), Limit 4
Garnier Nutrisse Hair Color – $6.99
Includes: Select varieties
$2.00/1 Garnier Nutrisse Product – 6-4-17 RP (exp. 07/01/17)
Out-of-Pocket Price: $4.99
Final Price: $3.32
Buy 3; Use (2) $2/1 coupons; Includes $5 Plenti Points Rewards
Buy $15 of participating Arm & Hammer products, Get 500 Plenti Points ($5.00), Limit 2
Arm & Hammer Antiperspirant Deodorant Products – B1G1
Includes: Select varieties
$1.00/1 Arrid or Arm & Hammer Ultramax Antiperspirant or Deodorant – 6-4-17 RP; Excludes Trial and Travel Size, Roll-On, and Twin Pack (exp. 07/08/17)
Buy 2 participating Ensure or Glucerna products, Get 300 Plenti Points ($3.00), Limit 2
Glucerna Shakes, 4 pk – $7.99
Includes: Select varieties
$2.00/2 Glucerna Multipacks – 6-11-17 SS (exp. 08/06/17)

$3.00/1 Glucerna Product – 4-30-17 SS (exp. 06/25/17)
Out-of-Pocket Price: $4.99
Final Price: $3.49
Buy 2; Use (2) $3/1 coupons; Includes $3 Plenti Point rewards
Buy 2 participating Revlon Cosmetics, Get 300 Plenti Points ($3.00), Limit 4
Revlon Lip Products – B1G1 50% OFF
Includes: Select varieties
$2.00/1 Revlon Lip Cosmetic Products – 6-18-17 SS; Excludes Kiss Balm (exp. 07/02/17)
Buy 2 participating Russell Stover, Whitman's or Hershey's products, Get 300 Plenti Points ($3.00), Limit 2
Hershey's Pot of Gold, 7 – 12 oz – $5.99
Includes: Select varieties
$1.00/1 Hershey's Pot of Gold Box Chocolate – 12-4-16 SS; Includes 8.7 oz or larger only (exp. 12/25/17)
Out-of-Pocket Price: $4.99
Final Price: $3.49
Buy 2; Use (2) $1/1 coupons; Includes $3 Plenti Points reward
Personal Care
Almay Cosmetics – B1G1 50% OFF
Includes: Select varieties; Mix & Match
B1G1 Almay Eye Product – 6-4-17 SS; Excludes Almay Value packs, Antiperspirants, Deodorant, Intense I-Color Shadow Softies, 15 ct Eye Make-Up Remover Pads and Almay The Complete Look (exp. 06/18/17)
Neutrogena Cosmetics – B1G1 50% OFF
Includes: Select varieties
Pantene 3 Minute Miracle, 6 oz – $4.00
2/$8 (or $4.49 each) Mix & Match PanteneIncludes: Select varieties
Out-of-Pocket Price: $2.00
Buy 2; Use (2) $2/1 coupon
Pantene Pro-V Conditioner, 12 – 12.6 oz – $4.00
2/$8 (or $4.49 each) Mix & Match PanteneIncludes: Select varieties
Out-of-Pocket Price: $2.00
Buy 2; Use (2) $2/1 coupon