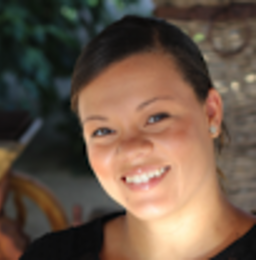 Hi! My name is Josie. I find all the Ralphs deals for you each week!
SavingsAngel tips for saving the most money at Ralphs this week:
Know how their

coupon policy

works at your store.

Cash in with

fuel rewards

. For every $1 you spend using your Shopper's Cards you earn 1 fuel point. One hundred fuel points is equal to 10 cents off each gallon of gas. Watch the Kroger ad and digital coupons for special fuel rewards offers.

Take advantage of the

Free Friday Download

to get a coupon for a free item. You can only claim the coupon on Friday, but you have any time for the next two weeks to use it.

Next, sign up for a

digital account

. Linking a digital account to a Shopper's Card means you can load online coupons onto your card. Your digital account also lets you keep track of your fuel points, shopping lists, and prescriptions, so it's a convenient (and free) way to shop more efficiently.

Be sure to sign up for a Ralph's Rewards Card. It can be obtained at any of the Kroger Co. family of stores.

These Ralphs deals run from Wednesday-Tuesday each week.
Don't miss the items marked with a star

below if you can use the product! We watch this store like a hawk and know when something truly is a special deal.

Find your local Ralphs circular

 here

.

You'll want to confirm your local deals are the same as what we've created for you before heading to the store.

Mobile users:  T

o add these items to a printable list & print your coupons, visit this page on your desktop.
Multi-Item Deals
Buy 3 participating What a Deal Products, Save $3 Instantly
Coca-Cola Products, 6 pk 16.9 oz bottles – $2.99
Final Price: $1.99
Beverages
2 Liter; Mix & Match
Pepsi Products, 2 L – $0.88
Must buy 4 (or $1.59 each)
Bread & Bakery
Buy 4 participating Cereals, Get (1) Gallon of Milk or (1) Half Gallon Milk FREE
Malt-O Meal Cereal, 17 – 23.5 oz – $2.00
Includes: Select varieties
Final Price: $1.25
Buy 4; Use (2) $1.00/2 coupons – Boost to $1.50/2; Get FREE Milk
Post Cereal, 11 – 14.75 oz – $2.00
Includes: Select varieties
Final Price: $1.25
Buy 4; Use (2) $1.00/2 coupons – Boost to $1.50/2; Get FREE Milk
Canned Goods & Soups
RoTel Tomatoes, 10 oz – $1.00
Out-of-Pocket Price: $1.00
Final Price: $0.60
Buy 1; Includes MobiSave Rebate
Rosarita Refried Beans, 16 oz – $1.00
Out-of-Pocket Price: $1.00
Final Price: $0.60
Buy 1; Includes MobiSave Rebate
Dairy
Kroger Large Eggs, doz – $0.99
Grains, Pasta & Sides
Annie's Macaroni & Cheese, 5.25 – 6 oz – $1.00
$0.50/1 Annie's Mac & Cheese – 5-21-17 SS (exp. 07/15/17)

$1.00/2 Annie's Mac & Cheese – 5-21-17 SS (exp. 07/15/17)
Final Price: $0.50
Meat, Poultry & Fish
Beef, Steak, New York Strip, Bone-in, per lb – $4.97
Chicken, Whole, per lb – $0.88
Includes: Foster Farms
Packaged Meats
Bar-S Franks, 16 oz – $1.00
$0.55/2 Bar-S Franks, Bologna, or Lunchmeat – 6-11-17 RP; DND (exp. 07/23/17)
Final Price: $0.45
Produce
Plums, Red, per lb – $0.99
Watermelon, Seedless, per lb – $0.25