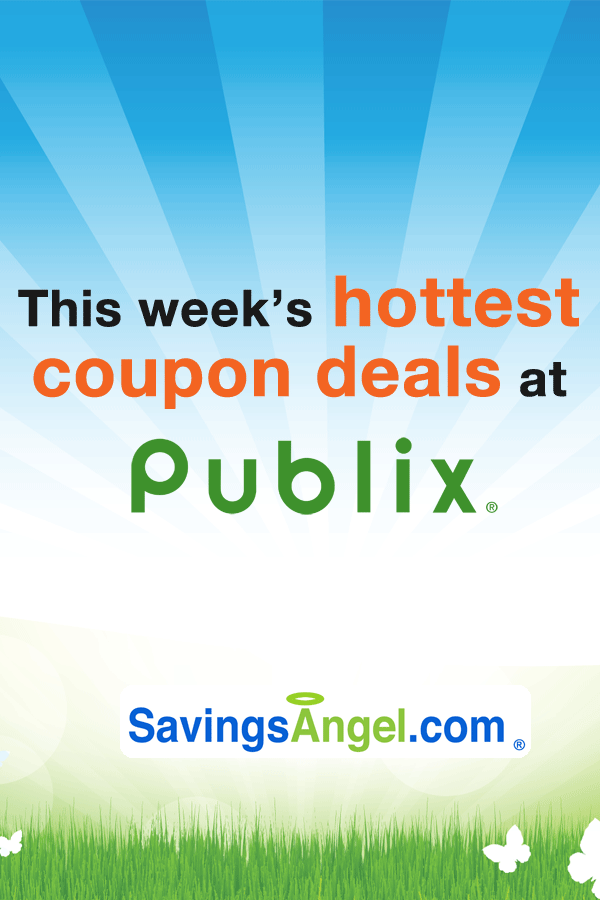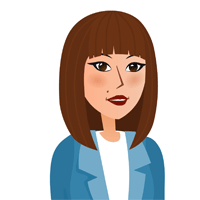 Hi! My name is Monica. I find all the Publix deals for you each week!
SavingsAngel tips for saving the most money at Publix:
Sign up for a

Publix account

. This allows you to get

Digital Coupons

for clickable deals and instant savings at the checkout plus more!

Some of the best deals you'll find at Publix are their BOGO's (buy 1 get 1).

For BOGO items a coupon may be used on each item.

Publix accepts a manufacturer's coupon and either a Publix or a competitor's coupon on the same item with a maximum of two coupons per item.
Publix will also accept competitor's coupons as follows:
A coupon for a competitor's private label product because it's a chance to introduce you to a Publix brand.

If you're purchasing the identical merchandise at Publix, they will accept BOGO and buy-one-get-two-free coupons from competitors' stores.
Deals run from Thursday – Wednesday each week. Check your local store to verify these deals & dates.
Don't miss the items marked with a star below if you can use the product! We watch this store like a hawk and know when something truly is a special deal.
Find your local ad for Publix here

. You'll want to confirm your local deals are the same as what we've created for you before heading to the store.

Mobile users:  To add these items to a printable list & print your coupons, visit this page on your desktop.
Home Supplies
Bounce Outdoor Fresh, 40 ct – $1.99
Out-of-Pocket Price: $1.49
Final Price: $0.49
Use $.50/1 Coupon; Submit for $1/1 Rebate
Bounty Basic Paper Towels, 6 Big Rolls – $5.00
Out-of-Pocket Price: $4.00
Final Price: $3.00
Use $1/1 Coupon; Submit for $1/1 Rebate
Gain Flings, 12 – 16 ct – $4.49
Final Price: $2.49
Seventh Generation Natural Dish Liquid, 25 oz – $2.79
$0.50/1 Seventh Generation Hand Dish Liquid – 4-2-17 RP (exp. 12/31/17)
Final Price: $2.29
Tide Pods, 12 – 16 ct – $4.49
Out-of-Pocket Price: $2.49
Final Price: $2.24
Use $2/1 Coupon; Submit for $0.25/1 rebate
Personal Care
Dove Bar Soap, 6 pk – $3.00
$1.00/1 Dove Beauty Bar – 6-18-17 RP; Includes 4 pk or Larger Only; Excludes Trial and Travel Size; Maximum of 2 Identical Coupons In Same Shopping Trip (exp. 07/02/17)
Out-of-Pocket Price: $2.00
Final Price: $0.75
Use $1/1 Coupon; Submit for $1.25/1 Rebate
Schick Cartridges – $2 OFF
Excludes: Schick Hydro 5 Razor and Hydro Refill, 8 pk
$3.00/1 Schick Hydro Razor or Refill – 6-18-17 SS; Excludes Disposables (exp. 07/09/17)

$3.00/1 Schick Hydro Silk Razor or Refill – 6-18-17 SS; Excludes Disposables (exp. 07/09/17)
Schick Disposable Razors, 3 – 4 ct – $2 OFF
Excludes: Schick Hydro 5 Razor and Hydro Refill, 8 pk
$3.00/1 Schick Hydro 5 or Hydro Silk Disposable Razor Pack – 6-18-17 SS; Excludes 1 ct (exp. 07/09/17)
U by Kotex Fitness Pads, 13 – 15 ct – $3.99
$1.00/1 U by Kotex Pads or Liners – 6-18-17 SS; Excludes Liners, 14 – 22 ct and Trial (exp. 07/22/17)

$1.00/1 U by Kotex Tampons or Security Tampons – 6-18-17 SS; Excludes Trial and Travel Size (exp. 07/22/17)

$2.00/1 U by Kotex Fitness Product – 6-18-17 SS; Excludes Liners, 14 – 22 ct and Trial (exp. 07/22/17)
Final Price: $1.99
Pharmacy
Larabar Bars, 1.6 – 1.8 oz – $1.00
Final Price: $0.75