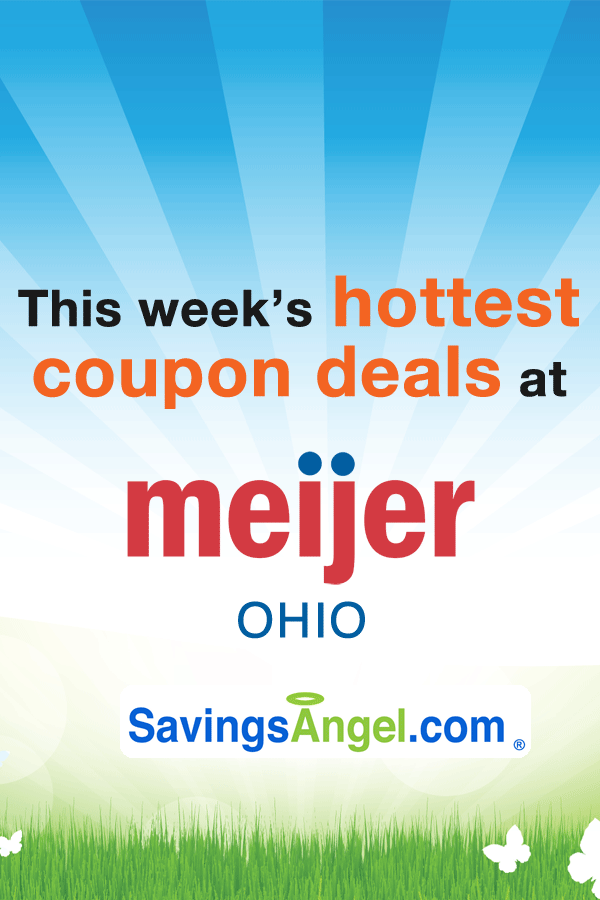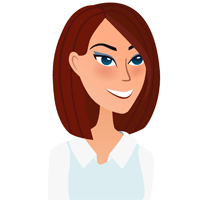 Hi! My name is Lindsay. I find all the Meijer deals for you each week!
SavingsAngel tips for saving the most money at Meijer Ohio this week:
Meijer is a great place to shop and save each week.  To get started, you'll want to

create a Meijer account

. This gives you access to hundreds of

Meijer mPerks

digital coupons. After you digitally 'clip' the mPerks coupons they are stored in your mPerks account. Your clipped coupons will automatically be redeemed at the checkout when you enter your mPerks number and PIN.

With mPerks, you can also earn dollars-off rewards. Rewards will be automatically activated when you make a qualifying purchase and enter your mPerks ID at the checkout.You can also earn rewards for filling prescriptions or using a Meijer credit card.

mPerks coupons are manufacturer's coupons and cannot be stacked with other coupons. However, you may combine one manufacturer coupon per item with a Meijer store coupon where allowed under coupon redemption terms.

Check the official

Meijer store coupon acceptance policy

for more information on redeeming coupons.

These Meijer Ohio deals run from Sunday-Saturday each week.
Don't miss the items marked with a star

below if you can use the product! We watch this store like a hawk and know when something truly is a special deal.

Find your local ad for Meijer Ohio

 here

.

You'll want to confirm your local deals are the same as what we've created for you before heading to the store. We produce weekly Meijer lists for Michigan (outside Detroit metro), Detroit metro, Indiana, Ohio.
Mobile users:  T

o add these items to a printable list & print your coupons, visit this page on your desktop.
Multi-Item Deals
10 for $10. $1 each or match 10, get the 11th FREE
Arm & Hammer Deodorant, 2.5 – 2.8 oz – $1.00
$1.00/1 Arrid or Arm & Hammer Ultramax Antiperspirant or Deodorant – 6-4-17 RP; Excludes Trial and Travel Size, Roll-On, and Twin Pack (exp. 07/08/17)
Final Price: Free
Arrid Deodorant, 2.5 – 2.8 oz – $1.00
$1.00/1 Arrid or Arm & Hammer Ultramax Antiperspirant or Deodorant – 6-4-17 RP; Excludes Trial and Travel Size, Roll-On, and Twin Pack (exp. 07/08/17)
Final Price: Free
Betty Crocker Fruit Snacks, 4.5 – 8 oz – $1.00
Includes: Select Varieties
$0.50/1 Betty Crocker Fruit Shapes, Fruit by The Foot, Fruit Gushers, Fruit Roll-Ups, Mott's Fruit Flavored Snacks, or Sunkist Fruit Flavored Snacks
$0.50/1 General Mills Fruit Snacks – SavingStar eCoupon; Includes Betty Crocker Fruit Shapes, Fruit By the Foot, Fruit Gushers, Fruit Roll-Ups, Mott's Fruit Flavored Snacks, or Sunkist Fruit Flavored Snacks (exp. 06/29/17)

$0.50/1 Betty Crocker Fruit Snacks – 6-11-17 SS (exp. 08/05/17)

$0.50/2 Betty Crocker Fruit Snacks – 6-11-2017 SS (exp. 08/05/17)

$1.00/3 Betty Crocker Fruit Snacks – 6-11-17 SS (exp. 08/05/17)
Final Price: $0.50
Bush's Variety Beans, 15 – 16 oz – $1.00
Includes: Select Varieties
$1.00/2 Bush's Variety Beans, Organic Variety Beans, or Hummus Made Easy – 5-14-17 SS (exp. 07/09/17)
Out-of-Pocket Price: $0.50
Final Price: Free
Buy (2); Use (1) $1.00/2 coupon; Submit for $1.00/2 Checkout 51 rebate; Final price is FREE
Butterball Turkey Bacon, 6 oz – $1.00
Out-of-Pocket Price: $0.00
Final Price: Free
Buy (1); Use (1) $1.00/1 coupon; Submit for $0.10/1 MobiSave coupon; Final price is FREE
Duncan Hines Perfect Size for 1, 9.2 – 10.3 oz – $1.00
Includes: Cake, Bread, or Muffin Mix
Final Price: $0.25
Green Giant Frozen Vegetables, 7 – 10 oz – $1.00
Includes: Select Varieties
Final Price: Free
Mott's Fruit Snacks, 4.5 – 8 oz – $1.00
Includes: Select Varieties
Final Price: $0.50
Old Orchard 100% Juice, 64 oz – $1.00
Final Price: Free
Old Orchard Healthy Balance Juice, 64 oz – $1.00
Final Price: Free
Baby Food & Care
Sprout Organic Pouches, 3.5 – 4.5 oz – $1.50
Final Price: $0.75
Cookies, Snacks & Candy
Sunbelt Granola Bars, 8.79 – 11 oz – $2.50
Includes: Select Varieties
$0.55/1 Sunbelt Bakery Products – 5-7-17 SS (exp. 06/30/17)
Final Price: $1.50
Deli
Pretzel Crisps, 4 – 10 oz – $2.50
$1.00/1 Snack Factory Pretzel Crisps – 6-18-17 SS; Includes 5 oz or Larger Only (exp. 08/31/17)
Final Price: $1.50
Pharmacy
Nature's Way Alive! Multivitamins – 20% OFF
Produce
Asparagus, per lb – $1.99