Lose 4% of your weight in 4 weeks—and get PAID to do it!
Last time I hosted a dietbet, I lost 10.8 pounds in 4 weeks! See below…
Get ready, get set, and join my DietBet and lose 4% of your weight in 4 weeks!
Before the holidays last year, I had a great time with everybody who joined me in my DietBet. The results for me were fantastic! So much so in fact that I lost a little more than I had anticipated. (Check out my results below.)
I am excited, ecstatic in fact, for you to join me and place your DietBet.
Our bet begins Mar 23 and goes through Apr 19, 2017. The last day someone can join our bet is Apr 5.
For a $35 bet, we'll have some fun, be motivated in our weight loss, and earn some extra cash! The size of the pot and how much you'll earn is totally dependent upon the number of players we have and your meeting your weight loss goal.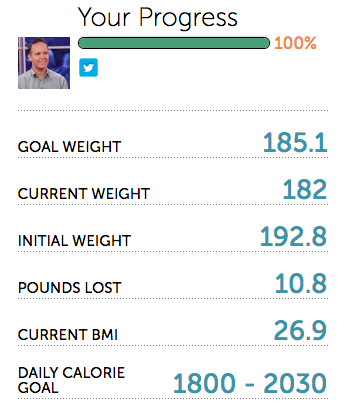 What is a DietBet?
DietBet is an online weight loss game that works because you're putting skin in the game (your bet). Add that to an incredibly supportive community, targeted micro-goals, and the chance for a cash prize, and it's pretty hard not to lose weight while playing in a game. In fact, more than 93% of DietBet players lose weight.
DietBet.com does not tell people how to lose weight and they do not sell any weight loss products – instead, this website is "simply about motivation, self-control, and conquering temptations." To do this, they have created a system intended to make a "game" out of weight loss.
How does DietBet work?
You pick from a list of available "games" that are starting soon. There are 3 different game styles to choose from depending upon your individual weight-loss goal.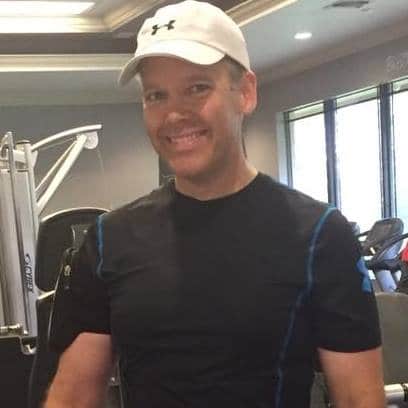 Kickstarter: 4 weeks long with a weight-loss goal of  4% of your body weight. There are always lots of Kickstarters to choose from with varying bet amounts, pot sizes, number of players, and overall vibe. This is the one we're doing!
Transformer:

6 months long with a weight-loss goal of 10% of your body weight. If you want to lose a significant amount of weight in a gradual, healthy, and supportive way, our Transformer is right for you. In Transformers, you bet on yourself to lose 10% of your weight over 6 months, with specific monthly targets that keep you on track and ensure your weight loss is manageable and safe.

Maintainer:

1 year long with a weight-loss goal of maintaining your body weight within +2%.
How do you verify your weight loss?
Verification is very important and DietBet has developed a two-photo validation process. All of your weigh-in photos are 100% private, and will never be shared for any reason. Other players will only see your weight if you opt to have your weight public. Otherwise, it will be visible only to you.
How much do you need to bet?
Bet amounts start at $10 but amounts can vary by game. Typical bets run in a range of $25-50.
How much can you win?
Your profit in any game you win depends on the size of the pot and how many fellow winners there are. Games with large pots and a lower win rate can have very high payouts, while payouts will be less for games with small pots and many winners. In Kickstarters, winners get back an average of 1.5-2x their bet, while the average Transformer winner takes home $325 for winning all 6 rounds, or $175 for winning just the final round.
Ready?
Get set!
I will coach you every step of the way on my podcast! You WILL do this – and I will help you lose weight and win the bet!