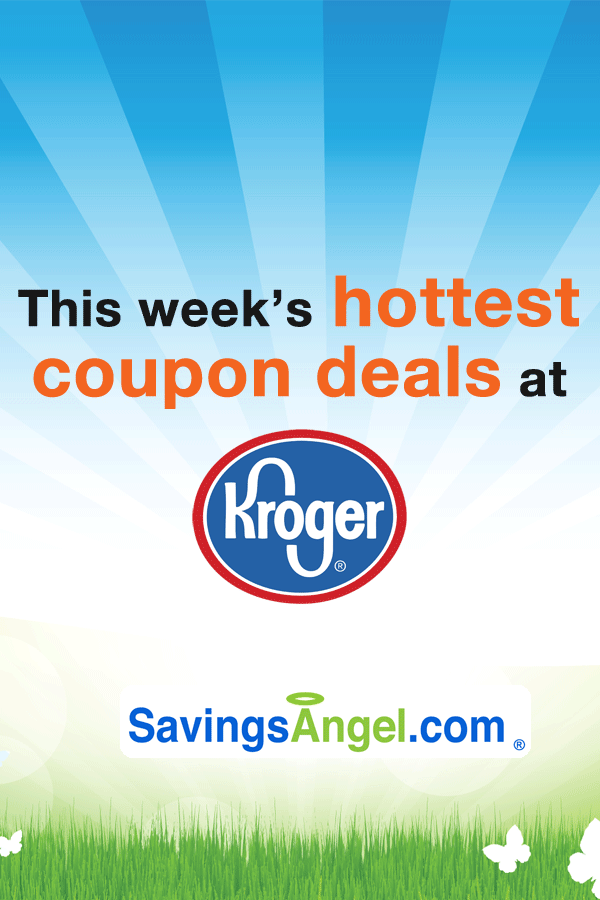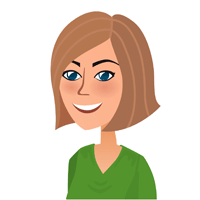 Hi! My name is Melissa. I find all the Kroger (Southern States) deals for you each week!
SavingsAngel tips for saving the most money at Kroger:
Kroger deals run from Wednesday – Tuesday each week.
Don't miss the items marked with a star below if you can use the product! We watch this store like a hawk and know when something truly is a special deal.
Find your local Kroger ad here. The deals below are based on sales at Kroger Southern States. You'll want to confirm your local deals are the same as what we've created for you before heading to the store.
Mobile users: to add these items to a printable list & print your coupons, visit this page on your desktop.
Beverages
Mix & Match; Buy (3) Participating Products, Save $3; Final Price includes Mega Savings
Gold Peak Tea, 89 oz – $3.88
Final Price: $2.88
Simply Lemonade, 89 oz – $3.88
Final Price: $2.88
Simply Orange Orange Juice, 59 oz – $3.88
Final Price: $2.88
$0.88 wyb 4 (or $1.79 ea)
Pure Leaf Tea, 59 oz – $1.87
$0.75/1 Pure Leaf Chilled Carafe – 6-4-17 SS; Includes 59 oz Only (exp. 08/01/17)
Final Price: $1.12
Breakfast & Cereal
Mix or Match; Buy any (4) Participating Items, Get (1) Gallon of Milk FREE
General Mills Cereal, 10.7 – 13 oz – $2.00
$0.50/1 General Mills Chex Cereals; Includes Rice, Corn, Wheat, Honey Nut, Chocolate, Cinnamon, Vanilla, and Blueberry Only

$1.00/2 General Mills Cereals – 6-4-17 SS; Includes Lucky Charms, Cinnamon, French, Blueberry, or Strawberry Toast Crunch, Reese's Puffs, Cocoa Puffs, Trix, Cookie Crisp, Golden Grahams, Kix, Dora The Explorer, Girl Scouts, or Tiny Toast Varieties Only (exp. 07/15/17)

$1.00/2 General Mills Cheerios Cereal – 6-4-17 SS (exp. 07/15/17)

$1.00/3 General Mills Cereals – 6-18-17 SS; Includes Cheerios, Cinnamon Toast Crunch, Lucky Charms, Reese's Puffs, Chex, Cocoa Puffs, Trix, Fiber One, Cookie Crisp, Golden Grahams, Kix, Total, Wheaties, Dora The Explorer, Oatmeal Crisp, Raisin Nut Bran, Basic 4, Girl Scouts, Tiny Toast, or Nature Valley Boxed Cereals (exp. 07/29/17)
Final Price: $1.00
Malt-O-Meal Cereal, 17 – 23.5 oz – $2.00
Final Price: $1.25
Dairy
Sargento Snack Bites – $2.50
$0.75/1 Sargento Snack Bites Cheese Snacks – 6-11-17 SS (exp. 08/05/17)

$1.00/1 Sargento Snack Bites Cheese Snacks – 6-11-17 SS (exp. 08/05/17)
Out-of-Pocket Price: $1.50
Final Price: $0.50
Buy 1; Use $1.00/1 Coupon; Includes Checkout 51 Rebate Savings
Frozen Foods
Halo Top Ice Cream, 16 oz – $3.99
Final Price: $2.99
Home Supplies
Quilted Northern Bathroom Tissue, 6 Mega Rolls – $5.00
2/$10 wyb 2 (or $5.99 ea)
$0.50/1 Quilted Northern Bath Tissue – 5-21-17 RP; Includes Double Roll, 6 ct or Larger Only (exp. 06/21/17)

$1.00/1 Quilted Northern Bath Tissue – 5-21-17 RP; Includes Double Roll, 6 ct or Larger Only (exp. 06/21/17)

$1.00/1 Quilted Northern Bath Tissue – 5-21-17 RP; Includes Mega Roll, 6 ct or Larger Only (exp. 06/21/17)
Final Price: $4.00
Natural & Organic
Annie's Naturals Macaroni & Cheese – $1.00
$0.50/1 Annie's Mac & Cheese – 5-21-17 SS (exp. 07/15/17)

$1.00/2 Annie's Mac & Cheese – 5-21-17 SS (exp. 07/15/17)
Final Price: $0.50
Refrigerated
Kroger brand Large Eggs, 18 ct – $0.99