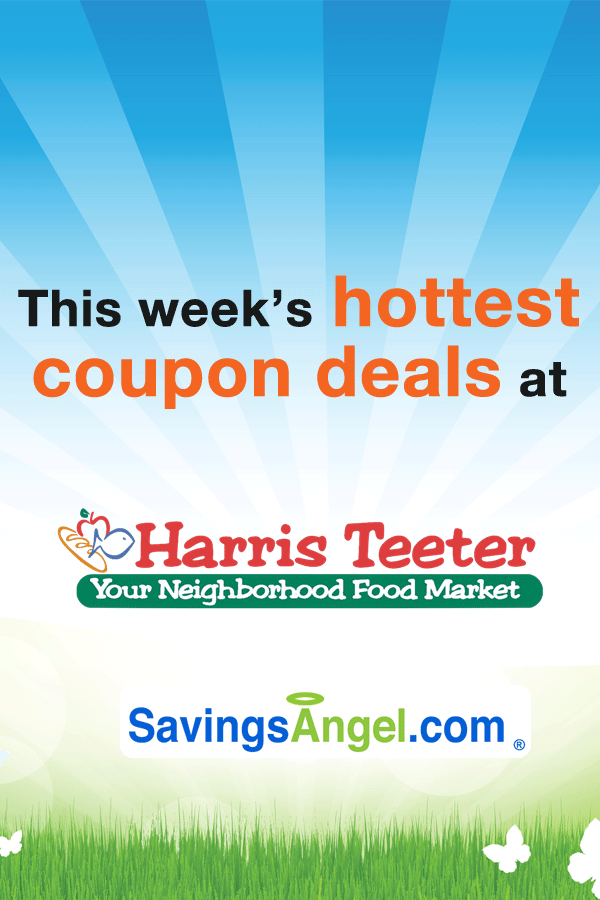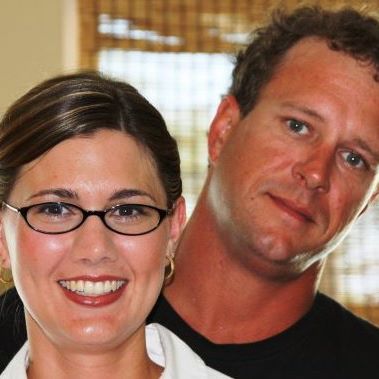 Hi! My name is Dana. I find all the Harris Teeter deals for you each week!
SavingsAngel tips for saving the most money at Harris Teeter this week:
Start by becoming a VIC member.

You can obtain a VIC card at your local Harris Teeter store. By being a VIC member you receive automatic savings on specially marked VIC items you'll find throughout the store and in their weekly ad. You also get automatic entry into VIC sweepstakes and special promotions where you can win great prizes, valuable rewards, and FREE groceries.

Join

e-VIC

to link manufacturer coupons directly to your VIC card and to receive alerts when items that you regularly purchase are on sale.

Harris Teeter doubles coupons

as stated in their

coupon policy

:
We accept 20 double coupons per day per customer/household with VIC card; all others redeemed at face value. No orders may be separated that would allow the 20 coupon limit or any other coupon limits to be exceeded.

We double manufacturer's coupons up to face value of $0.99; with total amount not to exceed $1.98 or entire retail of item; whichever is less.

We double up to three identical items with manufacturer coupons; additional coupons for like item will be honored at face value. Like items include all flavors.

No competitor coupons will be doubled or tripled.

Coupons that state "do not double" will not be doubled or tripled.

These Harris Teeter deals run from Wednesday-Tuesday each week.
Don't miss the items marked with a star

below if you can use the product! We watch this store like a hawk and know when something truly is a special deal.

Find your local ad for Harris Teeter

here

.

You'll want to confirm your local deals are the same as what we've created for you before heading to the store.

Mobile users:  

to add these items to a printable list & print your coupons, visit this page on your desktop.
B1G1
Late July Sea Salt Restaurant Tortilla Chips, 6.75 – 11 oz – $4.59 – B1G1
Final Price: $1.19
Lipton Tea Bags, 24 ct – $2.99 – B1G1
$0.40/1 Lipton Tea Bags, K-Cups, Liquid, or Powdered Iced Tea Mix Product – 5-14-17 RP; Maximum of 2 Identical Coupons In Same Shopping Trip (exp. 06/11/17)

$0.75/1 Lipton Tea Bags, K-Cups, Liquid, or Powdered Iced Tea Mix Product – 5-14-17 RP; Maximum of 2 Identical Coupons In Same Shopping Trip (exp. 06/11/17)
Final Price: Free
$0.75/1 coupon
Cookies, Snacks & Candy
Werther's Sugar Free Candy, 2.75 oz – $2.00
Final Price: $0.50
Dairy
Chobani Greek Yogurt or Flips, 5.3 oz – $1.00
$1.00/3 Chobani Flip Greek Yogurt – 3-19-17 SS; Includes 5.3 oz Cups Only (exp. 05/19/17)
Final Price: $0.67
Personal Care
Colgate Toothpaste, 4 oz – $1.00
$0.50/1 Colgate Toothpaste – 5-21-17 SS; Includes 3 oz or Larger Only (exp. 06/03/17)

$1.00/2 Colgate Toothpaste; Includes 3 oz or Larger Only (exp. 05/20/17)
Final Price: Free
use $0.50/1 coupon
Noxzema Razors, 12 ct – $1.79
$2.00/1 Noxzema Razors – 5-14-17 RP; Includes 5,4,or 3 Blade, 3 ct or Larger Only; Twin Blade, 12 ct Only; Spa 4 Blade Kit; or Sonic Beauty Wand; Excludes Trial and Travel Size (exp. 06/14/17)
Final Price: Free
Revlon Slant Tip Tweezer – $2.79
$2.00/1 Revlon Tweezers or Lash Curlers – 5-14-17 SS (exp. 05/28/17)
Final Price: $0.79
$1.00/1 Sure Deodorant Product – 5-14-17 SS; Includes 2.6, 2.7, Twin Pack, and 6 oz Only (exp. 06/04/17)
Final Price: $0.99
Refrigerated
I Can't Believe It's Not Butter, 8 – 15 oz – $2.00
Final Price: $0.90