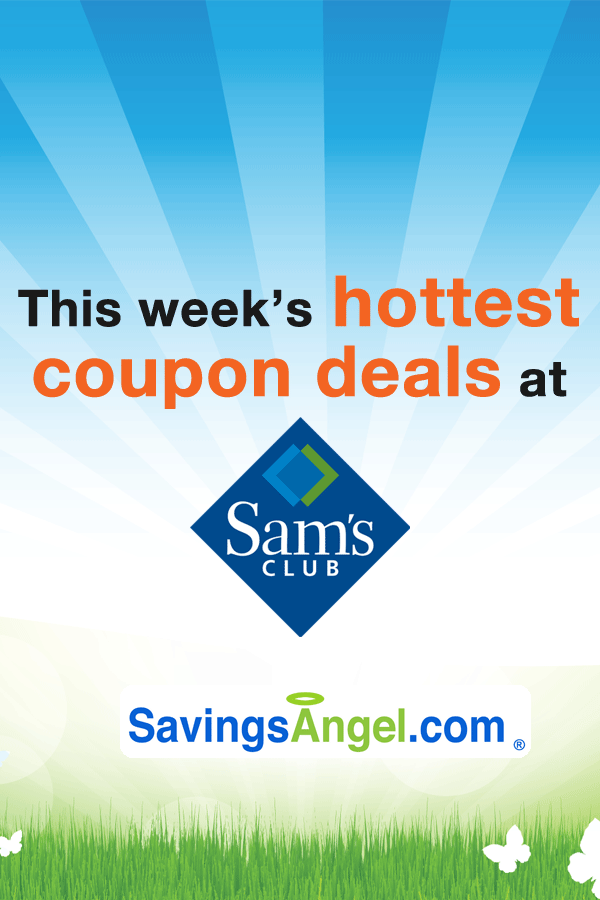 Hi! My name is Heidi Jo. I find all the Sam's Club deals for you each week!
SavingsAngel tips for saving the most money at Sam's Club this week:
Sam's Club is wholesale club that requires a membership. If you aren't a current member, watch for membership specials that will reduce your price of a first-time membership to almost free. Groupon has been known to run deals on memberships.
Sam's is a great place to shop especially for large quantity items. The savvy shopper can find some great deals at Sam's Club that rival the regular grocery stores when you know your prices. For example, you can get some nice party food at Sam's Club for large family or group gatherings. Their bakery cakes are just as good or better than most but come with a lower price tag.
This is a list of just a few items that you'll want to take notice of when shopping at Sam's Club:
Batteries

Gift cards

Prescription drugs

Eggs, butter, cheese

Brand name tires, batteries

TV's

Health screenings
Sam's Club does not accept manufacturers' or competitors' coupons. Instead, Sam's uses their Instant Savings program where discounts are automatically applied to your purchase. You'll find that our listings here include those items that have an instant discount for you at the register.
Sam's Club sale dates vary (typically monthly).

 Check your local store to verify these deals.
Don't miss the items marked with a star below if you can use the product! We watch this store like a hawk and know when something truly is a special deal.
Find your local Sam's Club here. You'll want to confirm your local deals are the same as what we've created for you before heading to the store.
Mobile users: to add these items to a printable list & print your coupons, visit this page on your desktop.
Prices and product availability may vary by store.
Instant Savings
Prices and product availability may vary by store.