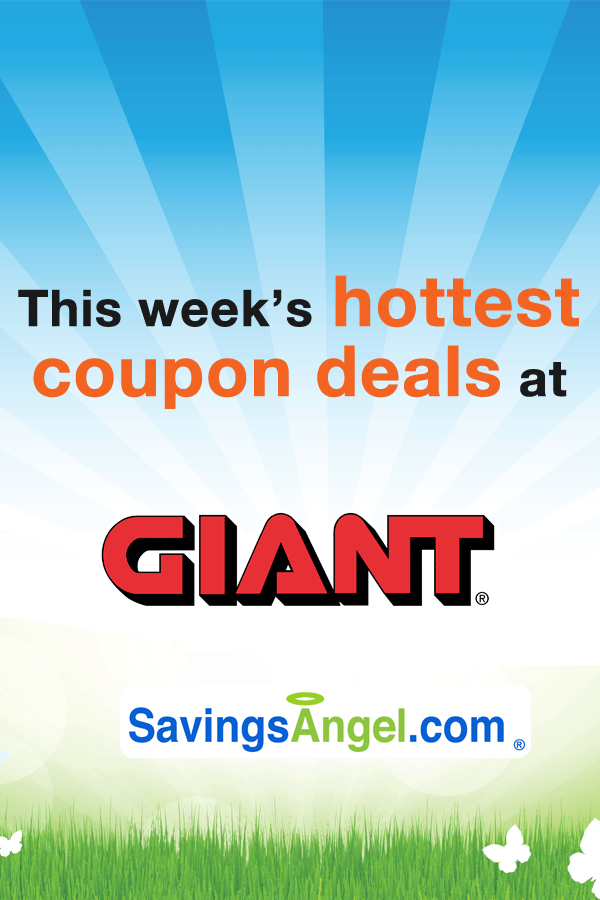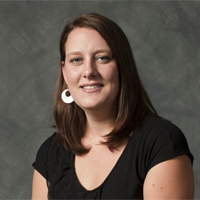 Hi! My name is Jesse. I find all the Giant Food Stores deals for you each week!
SavingsAngel tips for saving the most money at Giant Food Stores this week:
At Giant Food stores, getting a BONUSCARD is your key to great deals, free offers, special savings, even ways to help your community. It lets you enjoy: weekly special, gas rewards, checkout coupons, and bonus buys.

Gas savings and rewards.

For every dollar spent in stores (after coupons and savings) you'll earn one point when you use your BONUSCARD. For every 100 points you earn, you'll receive 10¢ off per gallon up to a maximum of 25 gallons of fuel per vehicle per purchase.

Double coupons.  

Giant's Coupon Policy

may vary from store to store, especially when it comes to double coupons. In order for a coupon to be doubled, the Customer must use their BONUSCARD.

Stores automatically double manufacturer coupons every day. Only one coupon for the same item will be doubled, all other will be redeemed at face value. (Example: If a customer purchased five (5) boxes of Cheerios and presented five (5) manufacturer's coupons for .50¢ each, the first coupon would be doubled to $1.00. The other four coupons will be redeemed for .50¢.)

The coupon policy states that a store coupon and a manufacturer coupon may be redeemed on the same item. If the combined value of both coupons used exceeds the price of the item, the item is free. The manufacturer's coupon will be deducted first, then the store coupon will be adjusted so that it does not exceed the price of the item.

These Giant Food deals run from Friday-Thursday each week.
Don't miss the items marked with a star

below if you can use the product! We watch this store like a hawk and know when something truly is a special deal.

Find your local ad for Giant Food

 

here

.

You'll want to confirm your local deals are the same as what we've created for you before heading to the store.

Mobile users:  To add these items to a printable list & print your coupons, visit this page on your desktop.
Breakfast & Cereal
General Mills Cereal, 8.9 – 13 oz – $2.50
Save $4.00 wyb (4) General Mills CerealIncludes: Cheerios, Trix, Apple Cinnamon Toast Crunch, Cookie Crisp, Golden Grahams, Reese's Puffs
$0.50/1 General Mills Toast Crunch Cereals; Includes Cinnamon Toast Crunch, Apple Cinnamon Toast Crunch, Strawberry Toast Crunch, Blueberry Toast Crunch, or French Toast Crunch Only
$1.00/2 General Mills Cereal; Includes Cheerios, Cinnamon Toast Crunch, Lucky Charms, Reese's Puffs, Chex, Cocoa Puffs, Trix, Fiber One, Cookie Crisp, Golden Grahams, Kix, Total, Wheaties, Dora the Explorer, Oatmeal Crisp, Raisin Nut Bran, Basic 4, Girl Scouts, Tiny Toast, or Nature Valley Boxed Cereal Only

$1.00/2 General Mills Cereals – 6-4-17 SS; Includes Lucky Charms, Cinnamon, French, Blueberry, or Strawberry Toast Crunch, Reese's Puffs, Cocoa Puffs, Trix, Cookie Crisp, Golden Grahams, Kix, Dora The Explorer, Girl Scouts, or Tiny Toast Varieties Only (exp. 07/15/17)

$1.00/2 General Mills Cheerios Cereal – 6-4-17 SS (exp. 07/15/17)

$1.00/3 General Mills Cereals – 6-18-17 SS; Includes Cheerios, Cinnamon Toast Crunch, Lucky Charms, Reese's Puffs, Chex, Cocoa Puffs, Trix, Fiber One, Cookie Crisp, Golden Grahams, Kix, Total, Wheaties, Dora The Explorer, Oatmeal Crisp, Raisin Nut Bran, Basic 4, Girl Scouts, Tiny Toast, or Nature Valley Boxed Cereals (exp. 07/29/17)
Final Price: $1.00
Buy 4; Use (2) $1.00/2 Coupons; Includes Instant Savings
Condiments, Spice & Baking
Kraft Mayonnaise, 22 – 30 oz – $1.50
$1.50 ea wyb 4
Dairy
Dannon Yogurt Quart, 32 oz – $2.79
Excludes: Greek
$1.00/5 Dannon Light & Fit Yogurt – 6-4-17 SS; Includes (5) Singles, (2) 4 Multipack or (1) Quart (exp. 07/15/17)
Final Price: $1.79
Natural & Organic
Save $5 on Shrimp, Raw EZ peel 26 – 30 ct, wyb $20 of participating products in a single transaction
Hunt's Tomatoes, 14.5 – 15 oz – $1.00
Includes: Natural or Organic
Out-of-Pocket Price: $1.00
Final Price: $0.40
Buy 1; Includes MobiSave Rebate Savings
Save $5 wyb $15 of participating Natural Foods Items products in a single transaction
Cascadian Farm Organic Granola Bar, 6.2 – 17 oz – $3.00
Final Price: $1.60
Buy 5; Use (2) $1.00/2 Coupons; Includes Instant Savings
Cascadian Farm Organic Granola Cereal, 13 – 16 oz – $3.00
Final Price: $1.60
Buy 5; Use (2) $1.00/2 Coupons; Includes Instant Savings
Food Should Taste Good Tortilla Chips, 11 oz – $3.50
Final Price: $2.50
Buy 1; Use $0.50/1 Coupon (doubles)
Annie's Natural Macaroni & Cheese, 5.25 – 6 oz – $1.25
$0.50/1 Annie's Mac & Cheese – 5-21-17 SS (exp. 07/15/17)

$1.00/2 Annie's Mac & Cheese – 5-21-17 SS (exp. 07/15/17)
Final Price: $0.25
Buy 1; Use $0.50/1 Coupon (doubles)