Save More When You Pay Attention To Per Pound Pricing
This post may contain affiliate links or links to sponsors of the SavingsAngel.com.
This week's shopping tip:
Evaluate pound for pound
One common, yet avoidable mistake is not paying attention to the actual price per pound.
A straightforward example is the better value – both financially and health-wise – of bananas over potato chips. People think nothing of paying over $3 for a 12-ounce bag of chips but balk at paying 59 cents for a pound of bananas. (I.e. you can either buy over 5 pounds of bananas or a meager 12 ounces of chips for the same $3.)
Switch your shopping mentality to seek out and purchase food items that give you the most for your money. The added incentive of this way of shopping is that often healthier foods are actually less expensive per pound than many packaged favorites. And, yes, you can find coupons for healthy foods.
Select and print your savings from Coupons.com, Red Plum, SavingStar,  and SmartSource.
Note: Printables generally have a limit of 2 coupon prints per computer.
These are all the latest printable grocery coupons from Coupons.com
Baby & Toddler:

5.00 on any ONE (1) Gerber® Formula (19.04 oz or larger)
0.50 any ONE (1) package of HUGGIES® Wipes (48 ct. or higher)
1.00 any ONE (1) PULL-UPS® Training Pants or GOODNITES® Nighttime Pants or Bed Mats (Not valid on 7 ct. or less)
1.00 any ONE (1) package of HUGGIES® Diapers (Not valid on 9 ct. or less)
1.00 off ANY FOUR (4) Gerber® Snack Items
1.00 off ANY FOUR (4) Gerber® Pouches or Glass Jars
1.00 off ANY SIX (6) Gerber® Puree 2-Pack Tubs

Food and Beverages:

0.75 on any ONE (1) bowl or box of thinkThin® Hot Oatmeal, any variety
1.00 on any TWO (2) thinkThin® Protein Bars
1.00 on any ONE (1) thinkThin® Protein Bar Multipack
0.75 ONE (1) WW Cheese Product
1.00 ONE (1) WW Ice Cream Novelty Carton
1.00 on the purchase of any TWO (2) HORMEL® MARY KITCHEN® Hash products
1.00 on the purchase of any TWO (2) DINTY MOORE® products
0.50 when you buy ONE (1) Post® Hostess™ Honey Bun or Post® Hostess™ Donettes™ cereal
0.50 when you buy ONE (1) Post® Great Grains® cereal (any flavor)
0.50 off any ONE (1) Dannon® Oikos® Triple Zero 5.3 oz yogurt
1.00 when you buy any ONE (1) Creamy SNICKERS® Sharing Size Bag (7.70-9.10 oz.)
0.55 on any ONE (1) Jimmy Dean Simple Scrambles® Product
0.50 on any TWO (2) Creamy SNICKERS® Single or Share Size Bars (1.40-3.29 oz.)
1.00 on any ONE (1) Newman's Own® Thin & Crispy Pizza
0.50 on ONE Kellogg's® Special K® Protein Honey Almond Ancient Grains Cereal
1.25 on TWO (2) AllWhites® Liquid Egg Whites 32oz. Cartons
0.50 on the purchase of any ONE (1) HORMEL® NATURAL CHOICE® Deli Meat (4 oz. or larger)
1.00 on the purchase of any TWO (2) SPAM® 12 oz. products
0.75 when you buy ONE CAN any flavor Progresso™ Organic Soup
1.00 when you buy TWO PACKAGES any flavor Totino's™ Pizza Rolls™…
1.00 when you buy any THREE Pillsbury™ Refrigerated Baked Goods Products
0.50 when you buy ONE BOX Honey Nut Cheerios® OR Honey Nut Cheerios® Medley Crunch™ cereal
0.50 when you buy ONE BOX Cinnamon Toast Crunch™, Apple Cinnamon Toast Crunch™…
1.00 when you buy TWO BOXES any flavor General Mills cereal listed: Cheerios™…
0.50 when you buy ONE BOX Lucky Charms™, Chocolate Lucky Charms™…
0.50 when you buy ONE BOX Original Cheerios® cereal (the one in the yellow box)
0.75 when you buy ONE BOX Cinnamon Toast Crunch™ Churros cereal
1.00 when you buy TWO any flavor/variety Cascadian Farm™ products
1.00 when you buy ONE any flavor EPIC® Bar (excludes EPIC® Performance Bars)
0.50 when you buy ONE BOX any flavor/variety Nature Valley™ Crunchy Granola Snack Mix
0.50 when you buy TWO BAGS any 3.7 OZ. OR LARGER Chex Mix™, Chex Mix™…
1.00 when you buy TWO BOXES any flavor/variety 5 COUNT OR LARGER Nature Valley™ Granola Bars…
0.50 when you buy TWO BOXES any flavor Fiber One™ Chewy Bars, Fiber One™ 90 Calorie Products (Bars or Brownies)…
0.50 when you buy ONE any flavor/variety 5.5 OZ OR LARGER Food Should Taste Good™ Tortilla Chips OR Bean Chips
0.50 when you buy ONE BOX any flavor Protein One™ 90 Calorie Bars
1.00 on TWO (2) Valentine's M&M's, DOVE, SNICKERS, TWIX, CELEBRATIONS, FUN SIZE Exchange Bags (3.7oz or larger)
1.00 on TWO (2) M&M'S® Chocolate Bars (3.8 – 4oz)
0.50 ONE (1) Two Good™ Greek lowfat yogurt 5.3oz single serve
0.75 on any ONE (1) Hidden Valley Ranch® Dip, 10-oz
0.50 off any ONE (1) Oikos® Oh! Double Cream yogurt (5.3 oz)
0.75 on any ONE (1) Jif Power Ups® product
1.50 on any ONE (1) 1850™ Brand Coffee (Excludes Iced Coffee)
1.25 on any FOUR (4) BREAKSTONE'S Cottage Doubles
1.25 on any FOUR (4) KNUDSEN Cottage Doubles

Healthcare:

2.00 on any ONE (1) Alka-Seltzer Plus® PowerMax™ Gels product
3.00 on any ONE (1) Alka-Seltzer Plus® 12 Hour Cough & Mucus DM Product
1.00 on any ONE (1) Alka-Seltzer Plus® Product
1.00 on any ONE (1) Adult TYLENOL®, TYLENOL® PM or SIMPLY SLEEP® product (exclusions apply)
2.00 on any (1) Children's & Infants' TYLENOL® or MOTRIN® (exc. Children's TYLENOL® Cold & Flu, trial & travel sizes)
1.50 on any ONE (1) TYLENOL® Cold, TYLENOL® Sinus, Children's TYLENOL® Cold, SUDAFED®, or Children's SUDAFED® product
4.00 when you buy ONE (1) Adult ZYRTEC® product, any variety (24-45ct). Excludes trial & travel sizes
5.00 on any ONE (1) PainBloc24® Product

Household:

0.50 on ONE (1) Windex® Product
1.00 on ONE (1) Scrubbing Bubbles® Fresh Gel Product
0.50 on ONE (1) Scrubbing Bubbles® Toilet Bowl Cleaner Product
2.00 on any ONE (1) OxiClean™ Laundry Detergent
1.50 off any TWO (2) Clorox® Scentiva® Products. Any scent.
1.00 on ONE (1) ARM & HAMMER™ Liquid Laundry Detergent
1.00 on ONE (1) ARM & HAMMER™ Power Paks Laundry Detergent
1.00 on ONE (1) ARM & HAMMER™ In-Wash Scent Booster

Personal Care:

3.00 on any ONE (1) Schwarzkopf® göt2b® color, Color Ultime® or Keratin Color Products
2.00 any ONE (1) AVEENO® Haircare product (excludes 3.3oz trial sizes and PURE RENEWAL®)
1.00 any ONE (1) AVEENO® Facial Cleanser or Peel Off Mask (excludes trial sizes, single use masks & Moisturizing Cleansing Bar)
1.00 any ONE (1) AVEENO® Body Wash product (excludes trial sizes)
2.00 any ONE (1) AVEENO® Body Lotion or Anti-Itch product (excludes 2.5oz, 1.0oz, and masks)
4.00 any ONE (1) AVEENO® facial moisturizer, cream or serum (excludes trial sizes)
5.00 any ONE (1) AVEENO® Suncare product (excludes Aveeno Baby Continuous Protection Stick)
2.50 ONE (1) Alba Botanica® Very Emollient™ Body Lotion 32oz Product
2.00 on ONE (1) Almay Product
4.00 on any* TWO (2) NIVEA® Body Lotion, In-Shower Body Lotion, or Creme Products *Excludes Trial Sizes
5.00 any ONE (1) K-Y® Yours + Mine® Couples Lubricant®, K-Y® Intense® Pleasure Gel, or K-Y® Love
2.00 on any ONE (1) Biofreeze Product (Excluding 10 and 16 ct. Packettes)
1.00 on Any ONE (1) Carmex SuperCran™ Lip Butter
1.00 ANY ONE (1) CLEARASIL ACNE PRODUCT
3.00 ONE COVERGIRL EXHIBITIONIST MASCARA (excludes trial/travel size)
3.00 on any* ONE (1) Eucerin® Body Lotion or Cream Product (8 oz. or larger) Or Eucerin® Baby Product *Excludes trial sizes
1.50 on TWO (2) Dial Complete® Foaming Hand Wash Pumps (Redeemable at Walmart)
1.00 on any ONE (1) Edge®, Skintimate® or Schick® Hydro® Shave gel or cream (excludes 2 oz. and 2.75 oz.)
5.00 on ONE (1) REFRESH® REPAIR product

Pets:

1.00 on any FOUR(4) Meow Mix® Simple Servings 2pks OR any SIX (6) Single Wet Cups
0.55 on ANY ONE (1) bag of Meow Mix® Cat Treats
2.00 on TWENTY (20) cans of Purina® Fancy Feast® Medleys wet cat food, any variety
1.50 on THIRTY (30) 3oz cans of Purina® Fancy Feast® wet cat food, any variety
1.00 on TWENTY-FOUR (24) 5.5oz cans or TWO (2) 12 count variety packs, or ONE (1) 24 count variety pack of Friskies® brand Wet Cat
3.00 on any ONE (1) box of ökocat™ Litter

Red Plum printable grocery coupons

SAVE $0.50 off any ONE (1) package of Quilted Northern® Bath Tissue, 12 Double Roll or larger
SAVE $1.00 When you buy any FOUR (4) boxes of Barilla® Pasta
$1.00 OFF ANY Palmer's® Product. (Excludes Trial Sizes, Swivel Stick® and Lip Balms)
SAVE $0.75 on any TWO (2) Domino® Sugar Products 2 lbs. or Larger
SAVE $0.75 on any TWO (2) C&H® Sugar products 2 lbs. or larger
SAVE $0.55 on any ONE (1) Florida Crystals® Sugar product
SAVE $0.50 on any ONE (1) C&H® Organic Raw Cane Sugar or Demerara Cane Sugar product (24-32 oz.)
SAVE $0.75 on any ONE (1) C&H® product in a Flip-Top Canister
SAVE $1.00 on any ONE (1) Florida Crystals® Organic Sugar in a Flip-Top Canister or Liquid Sugar Product
SAVE $0.50 on any ONE (1) Domino® Organic Raw Cane or Demerara Cane Sugar product (24 oz.)
SAVE $0.75 on any ONE (1) Domino® product in a Flip-Top Canister

SavingStar printable grocery coupons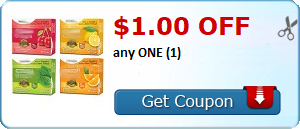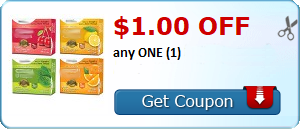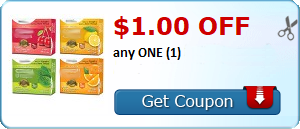 SmartSource printable grocery coupons

Save $1.00 off on all 12.8 oz. Organic Protein Smoothies
Save $1.00 On any High Liner® Sea Cuisine® Product
Save $3.00 on any one (1) Nature's Way® Primadophilus® Fortify™ product