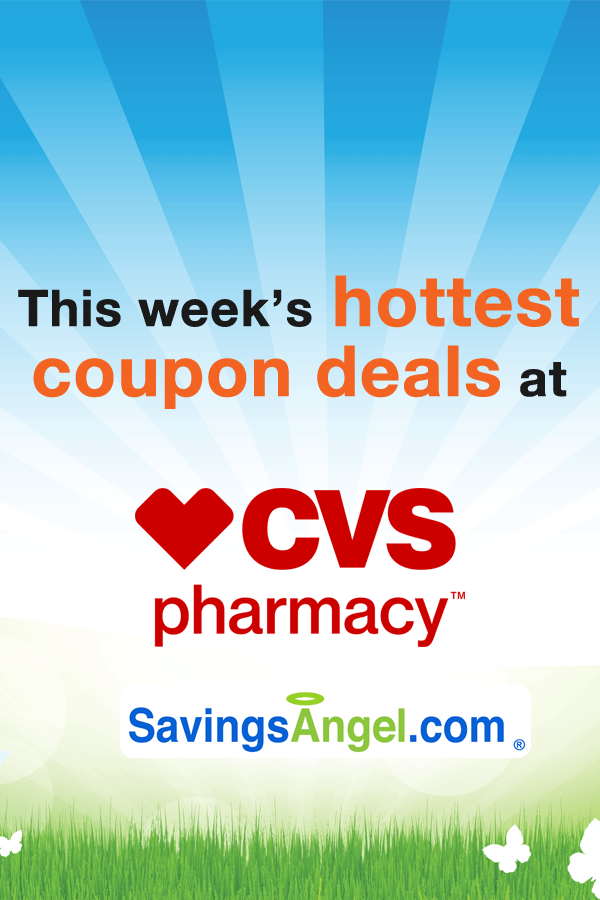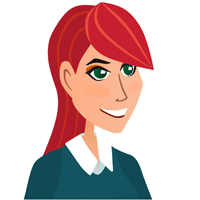 Hi! My name is Ashlea. I find all the CVS deals for you each week!
SavingsAngel tips for saving the most money at CVS this week:
CVS is a great place to save big money on some everyday grocery items as well as their health and beauty products.
Start by creating a

CVS account

so you can get CVS ExtraCare Rewards (sometimes referred to as ExtraCare Bucks or ECB's) and receive their sale and discount prices.

ExtraCare Rewards are coupons that print at the bottom of your register receipt after you pay for a qualifying item.  To use them, you simply tear or cut them off the bottom of your receipt. They will either be a certain amount off the purchase of a particular product or they will simply be cash off on your next transaction.

ECB's can be combined or stacked with manufacturer's coupons and CVS coupons! ECB's can be used towards almost any other transaction. Some restrictions do apply, so read before redeeming.

You can check the

CVS coupon policy

to see examples of how you can combine multiple coupons at CVS to get the best deal.

Scan your ExtraCare Card or input your phone number at the red coupon scanner as soon as you enter the store. After your card is scanned, special coupons will print out that you can use right away. Scan your card until you receive no more coupons. Sometimes it only allows you one scan and sometimes it allows you 2 or 3 scans.

Another way to save at CVS is to download the CVS App on your mobile device. When your Extracare account is connected to the mobile app, you'll receive customized digital coupons that can be used at the register.

These CVS deals run from Sunday-Saturday each week.
Don't miss the items marked with a star

below if you can use the product! We watch this store like a hawk and know when something truly is a special deal.

Find your local CVS ad 

here

.

You'll want to confirm your local deals are the same as what we've created for you before heading to the store.

Mobile users:  T

o add these items to a printable list & print your coupons, visit this page on your desktop.
CVS ExtraBucks
Get $3 ECB wyb 2 participating Ziploc; Limit 1
Ziploc Storage Bags – $2.50
2/$5 (or $2.57 each)Includes: Select varieties
$1.00/2 Ziploc Brand Products – 5-7-17 SS (exp. 06/18/17)

$1.00/2 Ziploc Products – 5-7-17 SS (exp. 06/18/17)
Out-of-Pocket Price: $2.00
Final Price: $0.50
Buy 2; Use $1.00/2 coupon; Includes ExtraCare savings
Get $4 ECB wyb 2 participating Fructis; Limit 1
Fructis Shampoo or Conditioner, 12 – 13 oz – $3.50
2/$7 (or $3.79 each)
$2.00/1 Garnier Fructis Shampoo, Conditioner, or Treatment – 6-4-17 RP; Excludes 2.9 and 3 oz (exp. 07/01/17)
Out-of-Pocket Price: $1.50
Final Price: Free
Buy 2; Use (2) $2.00/1 coupons; Includes ExtraCare savings
Get $5 ECB wyb 1 participating CVS brand CVS brand Diapers or Training Pants; Limit 1
CVS brand Diapers, Jumbo pk – $7.99
Out-of-Pocket Price: $7.99
Final Price: $2.99
Buy 1; Includes ExtraCare savings
CVS brand Training Pants – $7.99
Out-of-Pocket Price: $7.99
Final Price: $2.99
Buy 1; Includes ExtraCare savings
Get $5 ECB wyb 2 participating Scott or Cottonelle; Limit 1
Scott Paper Towels, 12 Rolls – $9.99
Out-of-Pocket Price: $9.44
Final Price: $5.94
Buy 2; Use (2) $0.55/1 coupons; Includes Checkout 51 and ExtraCare savings
Get $7 ECB wyb $10 in participating Physicians Formula; Limit 1
Physicians Formula Cosmetics – Prices starting at $3.97
Excludes: Travel and trial sizes
Home Supplies
Dawn Dish Soap, 8 – 9 oz – $0.99
$0.25/1 Dawn Product – 5-28-17 PG; Excludes Trial and Travel Size; Limit of 4 Identical Coupons Per Household Per Day (exp. 06/24/17)

Stacks With 

$0.25/1 Glade Spray or Solids, Kleenex, or Dawn (CVS Coupon) – CVS Mobile App Coupon; Includes Glade Spray, 8 – 9 oz Only or Solid, 6 oz Only; Kleenex – Regular, 85 ct Only or with Lotion, 70 ct Only; or Dawn, 8 – 9 oz Only; Limit 1 (exp. 06/24/17)
Final Price: $0.49
Buy 3; Use $0.25/1 coupon and $0.25/1 CVS coupon
Personal Care
Pantene Shampoo or Conditioner, 12 – 12.6 oz – $4.00
2/$8 (or $4.49 each)
Out-of-Pocket Price: $2.00
Final Price: $1.00
Buy 2; Use (2) $2.00/1 coupons and $2.00/2 CVS coupon
Pantene Treatments – $4.00
2/$8 (or $4.49 each)Includes: Select varieties
Out-of-Pocket Price: $2.00
Final Price: $1.00
Buy 2; Use (2) $2.00/1 coupons and $2.00/2 CVS coupon