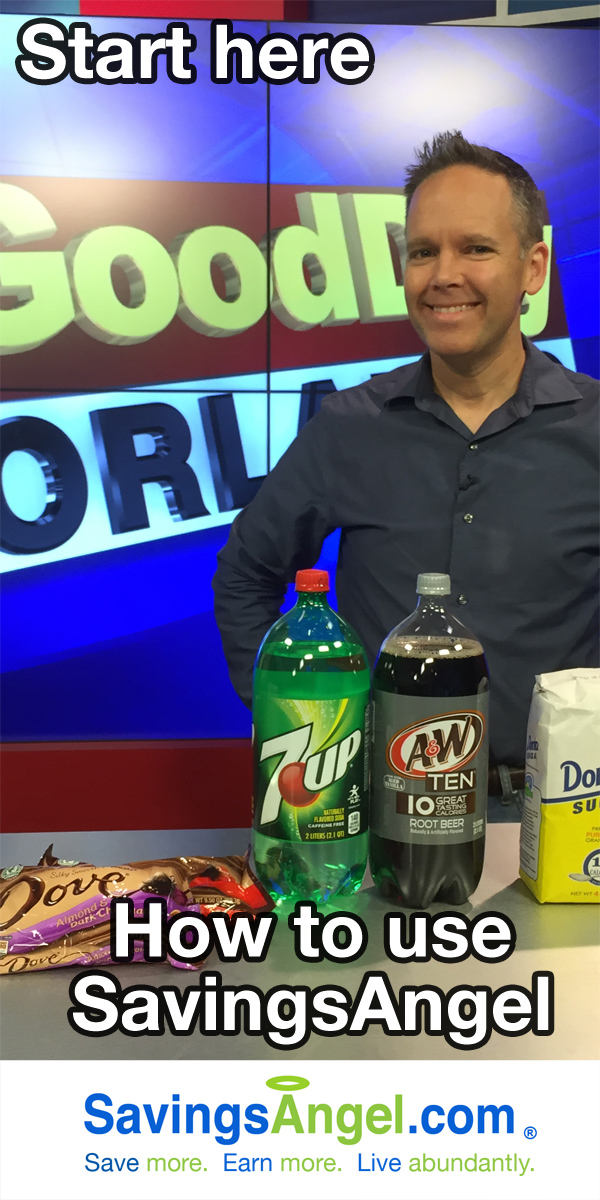 Love to save money? Need to save money?
Then you are definitely in the right place, and among friends. Below is how to use SavingsAngel – the site that's been helping families save more, earn more, and live abundantly since 2007.
If you've ever had that one friend who always seems to have 'the hook-up' on great deals and how to get upgrades on everything — THAT'S ME!!
SavingsAngel started out small, when I had an "enlightened" moment about how to truly cut a grocery bill in half: by combining good coupons with great sales.
At first, my dear wife and I just wanted to meet our own family's financial need to slash our grocery bills, but that soon grew into a desire to make it easier through technology – and share it with others.
So the flagship product of SavingsAngel was born – Enlightened Shopping (aka VIP Grocery Deals). By using technology and the internet, we've helped tens of thousands of families cut their grocery bills – and change their financial lives – all across America.
Today, SavingsAngel has grown exponentially and we continue to add value daily for our members and fans in newspapers, blogs, magazines, and on podcasts, radio, and TV nation-wide.
To help you get the very most out of SavingsAngel, we've divided the site into three sections:
Blog & podcast & coupon database & videos = FREE stuff
You probably already poked around a little on our blog, which is right on the front page. Along with all the free articles, selected store deals, freebie and giveaway alerts, teaching videos, and the SavingsAngel Show podcast, you can actually access our massive, searchable coupon database – just by setting up a completely free membership. Create one now.
Tip: You can find posts by category by clicking the down arrow by "Blog" in the blue and white navigation strip.
As mentioned above, our flagship product is where you'll find all the store lists, with hundreds of weekly sale products matched to coupons – the stuff you may have seen on tv, heard on the radio, or saw in your local paper. Now, this is members-only section, but the value of it is so far beyond the membership price – that we guarantee it.
Tip: Our VIP Grocery Deals has numerous valuable features. If you have trouble, don't hesitate to contact us. Access to couponing help any time you need is part of your membership.
90 Days to Abundance – located under VIP Grocery Deals as "All My Videos"
This is our on-demand video eCourse where Josh teaches you how to save on groceries, travel, utilities, and more. There are also self-improvement courses about productivity, relationships, and more. This is a members-only section, but this value is so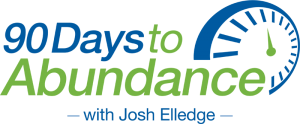 incredible that we guarantee your satisfaction.
Tip: Don't let the name 90 Days concern you. You don't have to go through this entire on-demand video eCourse in 3 months. It's actually named that because we believe that you can see a positive transformation in your finances, your personal life, and even your relationships in 90 days or less with these teaching videos.
So why SavingsAngel?
That's easy. We believe in angels – both seen and unseen. We believe deeply that when we can help families eliminate their own lack – they are then able to reach out and help others. And that good spreads and spreads.
We could never calculate how many people have used our website, or listened to our podcast, or read one of our hundreds of articles – and been empowered to reach out to someone else… we are just humbled and blessed to be a small part of that.
Thank you for coming to our site, and giving us the opportunity to serve you and your family. We are here for you.

Want to start getting our free emails? I send my absolute BEST deals, freebies, and how to get the upgrades directly to you – so you can move forward with your money and enjoy more lifestyle!
Want to connect via social media?
Have a specific question?