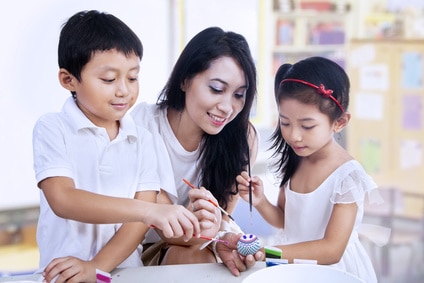 Easter comes late this year "" it arrives on April 20 "" but don't wait until next week to start shopping for deals.On my weekly 90 Days to Abundance podcast, I've shared howmany stores are already in full Easter sale mode, and you may find the selection of chocolate bunnies, dresses and other seasonal items will be picked over by the week before the big day.
Grocery deals for Easter
Easter dinner is one of the big three meals of the year for many families, the other two being Thanksgiving and Christmas.
Just like during November and December, many grocers base their April ads on what is traditionally popular for the holiday meal. In the next two weeks, look for deals on the following dinner items.
Hams
Rolls and biscuits
Asparagus
Carrots
And, of course, eggs!
Grocery stores will also be running deals on bagged chocolates, Easter bunnies and other sweet treats. Again, you'll want to pick up yours early since many stores stop restocking the week before the holiday.
Once you get your goodies, store them in a cool spot. Hiding those chocolate bunnies in the trunk of your car is guaranteed to turn them into a puddle of goo with candy eyes on top.
Other Easter sales
Beyond food, you can find plenty of other good deals in grocery, department and specialty stores. Check both in store displays and online sales for these items.
Dresses
Baskets
Home décor
Flowers
Gourmet gift baskets
With some of these items, think beyond the Easter season. For example, some baskets are most obviously intended for candy and nothing else. However, you can also find great deals on beautiful, well-made baskets that can be used year round. Pick up a couple for your home or buy some extras to fill with goodies and give as gifts later in the year.
Also, be sure you're looking for coupon savings before you hit the stores or go online to shop. We now offer free access to our coupon database to those registering for our free Grocery Savings eCourse at SavingsAngel.com. For online coupon codes, check out sites like RetailMeNot.com.
Don't forget after Easter sales
Finally, don't miss out on all the awesome after-Easter sales that will start on Monday, April 21. Grocers will discount Easter candies and gifts while department stores may move clothes and décor to the clearance rack.
As always, the stores will progressively discount items in the weeks after the holiday. If you can hold out for a while, you may get as much as 75 percent off. However, selection will be limited so if there is something you've just got to have, shop early!
Retailers are hoping major holidays will spur us to spend more, but smart shoppers know how to use the seasonal sales to score great deals. Fill your pantry and your closets for less in the weeks to come!