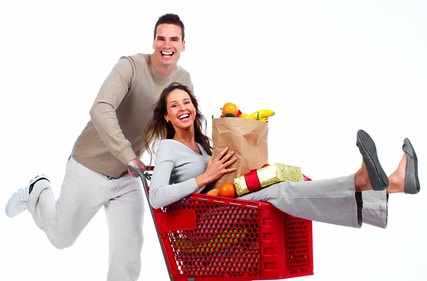 It's an exciting time for those who know how to shop for great deals. The number of available coupons and store sales are among the best of the year. January through April always present a real opportunity to stock up on groceries and other products that families need. If you'll plan your "˜stock-up' shopping according to this list, you can put yourself ahead financially during the rest of the year.
Here are the deals you should be stocking up on
JANUARY
Quaker products (I buy at least six months' worth of Oatmeal in January); Super bowl "˜snack' food: including Pepsi and Tostitos, chili, and many microwaveable snacks; Post-holiday clearance products and gifts (plan for NEXT Christmas!); White sales; Sports and Weight loss equipment (Think: New Year's resolutions); computers; organization products: Rubbermaid totes, shelf organizers, planners, and filing cabinets.
FEBRUARY
January is such a huge month for coupons that many of the deals carry over; post-valentine candy; It's a good time to buy electronics before and after the Super Bowl; Also: floor coverings, housewares, and furniture.
MARCH
You'll be grateful if you have extra freezer space! March is frozen food month – and you'll want to stock up! Also, Spring cleaning deals start in March; Easter products like eggs, ham, and candy; Kraft products; Paper products like towels, napkins, plates; Clearanced Winter sports equipment (or better yet, buy used!); Gardening supplies; Luggage.
APRIL
Spring apparel and accessories including coats and hats; more Spring cleaning supplies; Paint and wallpaper (many home projects get tackled starting in April); Kosher products
This is not a complete list "" but if you'll buy as much as you can over the next few months of the best deals from the products above, you can easily pocket many hundreds of dollars. Getting away from shopping "˜based on need' is critical to slashing your grocery bill in half. Even if you don't immediately "˜need' the deals I can help you find, it's better to get them beforehand – rather than waiting for the need to come, months ahead, when the deals aren't available.
In celebration of SavingsAngel's sixth anniversary, I'm giving away a $100 gift card to the grocery store of your choice and a one year's VIP full access SavingsAngel membership to the winner of our "What can you buy for $40?" photo contest. Just head to our facebook page and upload a photo by January 29th of what you were able to buy for $40 using your coupons. Impress us! If you don't want to enter – but would like to vote on the most amazing couponer, you can do so after all the entries have been submitted starting January 30th. Enter, vote, or read the full rules @ facebook.com/SavingsAngel.