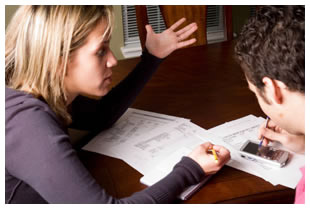 Think feeding your family is expensive? It's about to get even more expensive. Droughts across the Midwest have caused the cost of corn to skyrocket to $8 a bushel – up 50% from last month's prices. The cost of soybeans is at a record high of nearly $17 a bushel, up from $13, just two months ago. These are two commodities which are tightly interwoven into our American diet and lifestyle.
We're in the midst of the worst drought this country has seen in fifty years. The USDA just reported that more than ¾ of all domestic corn and soybeans are in a drought-impacted condition.
The USDA is doing what they can to calm fears by sharing that the overall grocery bill will raise just one percent with each 50% increase in the cost of corn. Corn is used in the production of a very large percentage of foods in the American Diet – so skipping ears of corn in the produce department is not the solution. If you'd like to learn more about just how critical corn is to the American diet, I recommend watching the documentary, "˜King Corn' – which you can stream on Netflixand Hulu.
What may have a larger impact on your wallet, however, is the fact that 25% of all corn is used for ethanol – which is in our gasoline. Higher fuel costs translate to higher costs on all products we purchase.
So, what's a family to do? You could follow the advice of retailers who each suggest that their store is the cheapest way to feed your family. (Can they really all be right?) In my experience, most shoppers do not pay full regular shelf prices at premium stores. We buy what's on sale "" or hope that the "Always Low Prices" store isn't lying to us when we fill our cart. We'll buy a lot of store brands and might try buying from non-mainstream retailers. This is what the average family of four does who spends $709 a month!
Instead of shopping like an average shopper, I advocate applying high value manufacturer coupons (from your Sunday newspaper and the Internet) to the absolute best local sales. You will not want to limit yourself to just one or two retailers. The lowest overall shopping bill comes from hitting several local stores and picking up only the best deals at each of them. It's a proven formula that beats paying shelf prices at any retailer. Most members of SavingsAngel.com easily cut their grocery bill in half once they get the hang of our system. Even if you loaded up the five great deals I share each week in my column, you could easily find yourself offsetting any increases this year.
The question is, how expensive do groceries need to get before you try something different? Would a 10% increase get your attention? 15%? 20%? Your family needs to continue to eat. At some point, you'll need to try something "un-average." I invite you to let Summer 2012 be the beginning for your family of when you started saving in a way that couponers have long enjoyed. Only, this time, technology has made these savings more accessible to you and I.
The best couponers save hundreds of dollars every month at the grocery store. However, couponers can end up living very extreme lifestyles to get those savings. For over five years, SavingsAngel.com has equalized the playing field "" giving extreme savings to busy families who don't have the time or ability to be an full-time couponer. Each week, SavingsAngel.com's team of more than 70 angels combines over 2,000 products on sale at local grocery and drug stores with an enormous database of over 2,000 different manufacturer coupons. These combinations result in our members getting access to over 300 products each week for 50% off or better. Simply log in, choose the deals you want, print or clip only the coupons you need, and save hundreds of dollars a month at regional and national stores. Our angels will personally work with you to craft a plan that will help you buy healthier food at lower prices "" helping you keep $200 to $400 in savings each month.