| | |
| --- | --- |
| | Written with love by: Josh Elledge - Chief Executive Angel |
Use SavingsAngel to getimmediate access to these deals and many more!Fox 35 viewers can try SavingsAngel in March for just $2.50 a week.We guarantee your success.
There are over 300 deals at 50% or better at Central Florida grocery stores this week!DON'T GO GROCERY SHOPPING UNTIL YOU WATCH THIS VIDEO

. . .
FROM 8:45
Coupon Fraud Hurts us All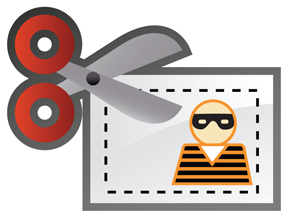 The savings that you can have by redeeming manufacturer coupons matched with the best local sales is astounding. We polled our members at SavingsAngel.com and found that savings of over $300 a month is fairly common. There are a small percentage of couponers, however, that can't get enough of a good thing, and take an ethical way of saving money for your family and turning it into outright theft.
J'aime Kirlew, who calls herself "The Coupon Diva" appeared in this season's premiere episode of TLC'sExtreme Couponing.She is in some hot water for allegedly committing coupon fraud on national television. I say allegedly even though the evidence is pretty clear. Video shots of her coupons, list, and products indicate some serious problems with her shopping trip. This isn't J'aime's first association with the crime. Last year, she posted videos on YouTube teaching viewers how to to improperly redeem coupons – which she allegedly did on national television.
TLC released a statement saying, "We have received a strong response to the premiere and are listening to and reading the various comments around the show "" as with all programs, we appreciate the feedback. While the series documents extreme couponing strategies, we take any concerns about specific tactics seriously and are looking into the situation."
Coupon fraud is a serious crime. If J'aime committed fraud, we will all have to chip in and pay for her products. As consumers, we're already paying a hefty tax for criminal behavior. According to the Coupon Information Corporation, "Coupon fraud costs consumer product manufacturers hundreds of millions of dollars every year."
Coupon fraud hurts the manufacturer who has to give away their product because of mismatched or illegal coupons resulting in lost merchandise. The manufacturer is forced to raise their prices and offer fewer or less valuable promotions.
Coupon fraud hurts the retailer. When discovered, manufacturers will not reimburse retailers for improperly redeemed coupons. Your local retailer is forced to raise their prices and impose more strict policies for coupon redemption.
Coupon fraud hurts the consumer. Higher prices and fewer opportunities for savings means it costs more money to feed your family.
If you get caught attempting to pass off bogus coupons at the checkout, you can get in some serious trouble. The Coupon Information Corporation shares that "prison sentences of three to five years are not uncommon. Financial penalties generally vary, but have often been in excess of $200,000." It should be noted that not one defendant has been acquitted in a CIC related coupon fraud case since operations began in 1986.
While most coupon users will never knowingly commit coupon fraud, I'd like to urge caution against a practice that is fairly common: buying coupons on the internet, paying for clipping services, or paying for envelopes that magically "contain" coupons. Another couponer profiled during the premiere week on TLC's Extreme Couponing openly showed how she pays for her coupon inserts. As posted on the CIC's website, "In addition to being in violation of the manufacturers' policies, it simply does not make sense to pay for something that is given away for free. Coupons being sold on the Internet or by other means may be stolen property or counterfeit. Individuals attempting to use these coupons may be subject to prosecution."
I've been approached on several occasions to promote coupon clipping services – or whole coupon insert sales. When I ask where they get their coupons from, I am never given a clear answer on the legitimacy of their distribution – because it's not. Manufacturers invest big money in coupon distribution through your Sunday newspaper under the expectation that this distribution is controlled.
The bottom-line is this: there is no legitimate way to buy or sell coupons. The CIC states, "The sale or transfer of coupons is a violation of virtually all manufacturers' coupon redemption policies. These policies are generally printed on the coupons or are available from the manufacturer upon request."
Internet coupons are not free from fraud. We investigate every coupon that we add to our index of over 3000 manufacturer coupons and commonly throw out coupons that are illegitimate. If you come across a coupon that you aren't sure about, you can search the CIC's counterfeit coupon list.
If you spot a scam, it's best that you don't confront the perpetrators. Keep all your records, including the envelopes of anything associated with the scam that was mailed to you. Contact the Coupon Information Corporation via their website: www.cents-off.com
For a list of tips on avoiding coupon fraud and how to identify bogus coupons, please read this article:http://savingsangel.com/?p=455
To learn more about coupon fraud and how you can play by the rules, visit the Coupon Information Corporation's website: http://www.cents-off.com/
This month, you can try SavingsAngel for just $2.50 a week. Weguaranteeyour success.Click here to learn more and start saving hundreds each month.
The easiest way to cut your grocery bill in half is through using manufacturers coupons combined with the best sales at local stores. Normally, this takes a lot of work to create a winning shopping list for your family. Each week, SavingsAngel.com combines over 2,000 products on sale at local grocery and drug stores with their enormous database of manufacturer coupons "" which are found in Sunday's newspaper and throughout the Internet. This combination results in access to over 300 products each week for 50% off or better. Here are a few examples of deals that are available until Saturday at midnight. Please check out our blog each week for tips on how you can easily start cutting your grocery bill!
Josh Elledge is the Chief Executive "Angel" of SavingsAngel, Inc. "" launched from his home in January 2007. A husband and father of three, he now appears each week on Fox 35 Orlando, in the Grand Rapids Press, and a number of radio stations across the country each week teaching families how to cut their grocery bill in half using the Internet. Elledge created the technology found on SavingsAngel.com through the need to save his own family's money. Successfully able to cut his own grocery bill from $600 a month to less than $300 a month, his message has reached hundreds of thousands of families. SavingsAngel.com is now growing rapidly throughout the country. You can watch a short video at SavingsAngel.com that will explain more information about how to cut your own grocery bill in half with the help of SavingsAngel.com.
This month, you can try SavingsAngel for just $2.50 a week! We guarantee your success.Click here to learn more and start saving hundreds each month.
********
Deals from Fox 35 Tuesday @ 9:45
Use SavingsAngel to getimmediate access to these deals and many more! Fox 35 viewers can try SavingsAngel for just $2.50 a week.We guarantee your success. SATISFACTION GUARANTEED, MONEY BACK GUARANTEE!
Each week you shop the old fashioned way, you cost your family an extra $60-$120!
Qty.
Store

Product (Sale Comment)
Available Coupons

PRICES
Retail
Sale
Final
TOTAL
Price
Saved
Percent
I had a really tough time choosing some deals to share this week. The reason? There are over 300 deals at 50% or better at Central Florida grocery stores this week!DON'T GO GROCERY SHOPPING UNTIL YOU WATCH THIS VIDEO
1


Walgreens


Scotch Magic Tape 1/2 x 450 inch or 3/4 x 300 inch (B1G2F Limit 3)
$1 3m.com PLUS Walgreens Store Coupon

$1.99


$0.66


FREE

$0.00


$1.99
100%
1


CVS


GE Energy Smart Light Bulbs 40, 60, 75 or 100 watt equivalent 1 pk
$2 (Extra Care Buck Limit 1)

$3.99


$2.99


$0.99

$0.99


$3.00
75%
1


CVS

$0.99


$0.99


FREE

$0.00


$0.99
100%
1


Albertsons


Quaker CapN Crunch Cereals 14-16 oz. Select varieties. (Must buy 4. Thereafter $2.25)
.50 (RedPlum – HoneyBaked Ham on cover 4/17)

$4.19


$1.50


$1.00

$1.00


$3.19
76%
1


Publix


Sorrento Mozzarella Cheese Whole Milk or Part Skim 16 oz pkg (B1G1F)
Block: $1 (SmartSource 2/6),$1 (SmartSource 4/10)

$4.69


$2.35


$1.35

$1.35


$3.34
71%
1


Publix

$2.00


$1.00


FREE

$0.00


$2.00
100%
Use SavingsAngel to getimmediate access to these deals and many more! Fox 35 viewers can try SavingsAngel for just $2.50 a week.We guarantee your success.There are over 300 deals at 50% or better at Central Florida grocery stores this week!DON'T GO GROCERY SHOPPING UNTIL YOU WATCH THIS VIDEO