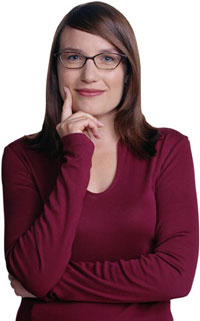 What is SavingsAngel?
Each week SavingsAngel takes locally advertised grocery & household good prices and places them in a searchable database.

Our technology matches these products with the largest Internet database of manufacturer coupons.

Out of thousands of products available at local stores, you'll quickly see the best deals that can result in hundreds of dollars saved for your family.
We serve the entire U.S. with our national service where members can access ALL of the stores below along with a growing list of stores including Publix, Walmart and more.
For our dedicated regions, we provide complete coupon and sales information for your specific area! This means we are indexing each and every unique coupon in that region's newspaper and particular stores.

Grand Rapids / West Michigan: Meijer, Family Fare, Harding's, Plumb's, D&W, Glen's, CVS, Walgreens, RiteAid, Target, and more
Detroit / East & Mid-Michigan: Meijer, VG's, Kroger, RiteAid, CVS, Target, Walgreens, and more
Cincinnati / Dayton / West Ohio: Meijer, Kroger, RiteAid, Walgreens, CVS, Target, and more
Des Moines / Iowa: Dahl's, Hy-Vee, Fareway, Walgreens, Target, and more
Minneapolis / St. Paul: Cub Foods, Rainbow Foods, CVS, Super Target, Walgreens, Snyders Drug Stores, and more
Phoenix / Arizona: Safeway, Fry's Food Stores, Albertsons, Bashas', CVS, Walgreens, Target, and more
St. Louis Region: Schnucks, Dierbergs, Shop 'n Save, Target, Walgreens, CVS, and more

Why should I PAY money to save money?
Simple. Return on Investment. We can help you earn 500 to 1000% back MONTH AFTER MONTH! We'll work VERY hard to help you turn your invested money into REAL SAVINGS for your family!! We'll even give you 30 days free with your new membership to help you get started!
What about other Internet methods?
We give you more than just a delayed, incomplete list of the "top 50" or so deals that you may find elsewhere in the Internet that may be sold out by the time you get to the store. We strive to give you access to EVERY CONCEIVABLE COUPON AND PRODUCT COMBINATION. No other website has the coupon database and technology to do this like we can. If you need baby formula, our goal is to tell you every possible coupon available and every store's price on every brand. You can't get information this complete anywhere else on the Internet.
Site #2

Site #3

Your shopping list. An average of the same 12 stores in 7 different cities
Sale items listed

240

106

131

Non-sale items

1694

0

0

Sale Items matched to a coupon

99

58

84

Newspaper Coupons matched to sale items

112

54

78

Internet Printable Coupons matched to sale items

110

12

7

Site Features = More value
Bombarded with ads, spam, and phony offers that result in LOTS of frustration & wasted time

NEVER!

Yes

Yes

Dedicated customer service to ASSIST you actually make this information WORK for you

YES

no

no

Incredible technology to manage and sort lists, add coupons, non-sale and non-database items

YES

no

no

Simple affiliate program to not only get your membership for free - but EARN a profit for using

YES

no

no

Paid staff to answer questions with local, researched information in message boards

YES

no

no

Live chat with an expert

YES

no

no

Training videos, audios, tutorials, documents and a full-service HelpDesk

YES

no

no

Investment for access to 12 stores - not including money back from affiliate program.

$19.95 for 60 days. $19.95/mo. afterwards for ALL stores

$0 - but much more time sorting through ads

$65 paid every 8 weeks
Why is this a big deal?
Each week, we want you to get access to deals that most people miss. This can mean saving many hundreds of dollars each year and many hours each month.

SavingsAngel gives you more.
- more items listed so you don't miss a sale
- more items matched to a coupon means more great deals.
- more coupons matched means you are more likely to have a coupon that will work.
- more Internet coupon linked so you don't need to wait to begin saving!
We do NOT bombard our members with endless ads, spam, or surveys in the hopes of revealing some kind of "top secret coupon." Unfortunately, there are several coupon sites that do this. We follow more of a "consumer reports" model. We personally run no ads on SavingsAngel.com and have a zero tolerance for spam. This allows us to be objective on our mission of saving our members the most money possible.
SavingsAngel then compiles our 1,800+ database of coupons that can be used on each advertised item, adding this information (along with the coupon location) to the data.
Unlike anywhere else on the Internet, we'll assign a customer service angel to contact you and assist you in your success. Our goal is to assist you in saving $100 or more in your first 30 days! This is so important to us - because websites that promise you the moon but make no attempt to assist you are fairly common. This is contrary to our philosophy.
Together, this information allows you to shop for items you normally buy, but at the best possible savings. Want to see what SavingsAngel looks like? CLICK HERE to watch some training videos which show what SavingsAngel looks like.
You'll be regularly alerted to special "deals" and purchase/coupon combinations that make quality products very inexpensive or even free! You'll be in shock of how inexpensively you can feed your family!
We spend what would take you 30-40 hours each week compiling manufacturer coupons & rebates with store sales - matching them up to scientifically - giving you the shopping pattern that will result in the lowest monthly grocery bill. We call this "Enlightened Shopping." Most members report being able to cut their monthly grocery bill in half - especially after about six weeks of "building up supplies." More on this later...
We provide education and training on creating more abundance in your life - including education on better shopping, saving, and giving. Would you believe that it can actually be FUN to move forward financially?
We provide a simple affiliate program that can allow you the ability to earn your service for free by referring 4 other members. You also have the potential of earning a part or even full-time income if you would like to refer larger numbers of people to our service. We pay $10 FOR THE INITIAL SIGNUP PERIOD + $5 per month per member to you - every month your referral maintains their membership. You'll learn more about this on Affiliate Program page. (Close this window and click the Affiliate Program tab).
We have a HUGE online community of your neighbors who are ready to assist you and your family into that $200 a month pay raise! SavingsAngel is far more than any couponing message board. Our staff is dedicated to giving you timely, researched, accurate information. The same is available through our HelpDesk. Your time is valuable - and our job is to get you the information you need and get you off to the store... saving money! Once you are using our service for a while, you may find this to be the greatest asset of all!


SavingsAngel, Inc. is a very focused, mission-driven company.
Consumer debt is at an all-time high. American families are in bondage today as a result. More than 70% of households are living paycheck to paycheck - struggling to get ahead. There are thousands of "debt-reduction" programs available that...
Charge big money that you may not have.
Recommend plans that will seriously damage one's credit worthiness.
Insist that you cut your cable bill, cut out the lattes, or put your kids in daycare and work a part-time job. These steps may work - but they are PAINFUL for most Amercians!
We all know what to do to get ahead: earn more than you spend! The problem is - being able to actually pay the bills that are due (so you can get ahead) can feel impossible at times. Most bankruptcy filers state that if they simply had an extra $200 a month, they could have avoided the ordeal.

Whether you need more money - or you would simply like to spend less, we've found that way for you to instantly earn the equivalent of a $3000 - $4000 a year pay raise and we are tickled about it! It's about as close to finding free money as we can come up with!

The average family of four spends $6463 a year on groceries. What if you could keep half of that money? Using our system, You CAN! Read what your neighbors are already saving.

With our affiliate program, we hope to do all we can to give this service to you for free - and hopefully add an extra $100 - $200 back into your family's budget! We will provide support to assist you in spreading the word about our mission:
We commit to assist you to:

Cut your grocery bill in half through Enlightened Shopping®
Build up a food storage & emergency savings
Become debt-free!
Give more than you've ever given to the things you really believe in.
Why the name "SavingsAngel?"
(now you're getting to our vision)

Simple. We believe in angels. We refer to both the visible and invisible ones. Our vision is to empower the visible ones (our members) to assist others through their own personal savings. If you are struggling with not enough money, we want you to feel a bit of relief!! With more money in your monthly budget, you will truly be able to redirect that money to causes that you really believe in - not credit card interest!

- We believe that we can assist in abolishing consumer debt in the United States.

- We believe that we can assist in ending hunger domestically and globally.


Wow... that sounds unrealistic.
Great things were created by visionaries who had unreasonable goals. While we are currently a droplet of water in a desert of "lack," we feel it's too late to stop the flow of this momentum in our journey to fulfill our mission.

Are you affiliated with any particular church or organization?

No. Although we have partnered with MANY churches and non profit organizations, we are completely non-affiliated with any particular entity. We're just committed to solid principles of "loving your neighbor along with oneself."

Tell me more about SavingsAngel, Inc.
Originally hailing from Western Michigan, we're now expanding throughout North America. We have been blessed with unbelieveable amounts of marketing assistance from great media and advertising outlets who also believe in our vision. You will see more and more of us as we continue to evolve over the months and years ahead! Our founders have found the need for the service out of personal experience. You can watch the story by clicking on the Watch Now video on the front page - or reading the news story linked from the front page.


I have another question!
Fantastic! Please contact us via our HelpDesk. One of our fabulous local support angels will try to get back to you within 24 hours.